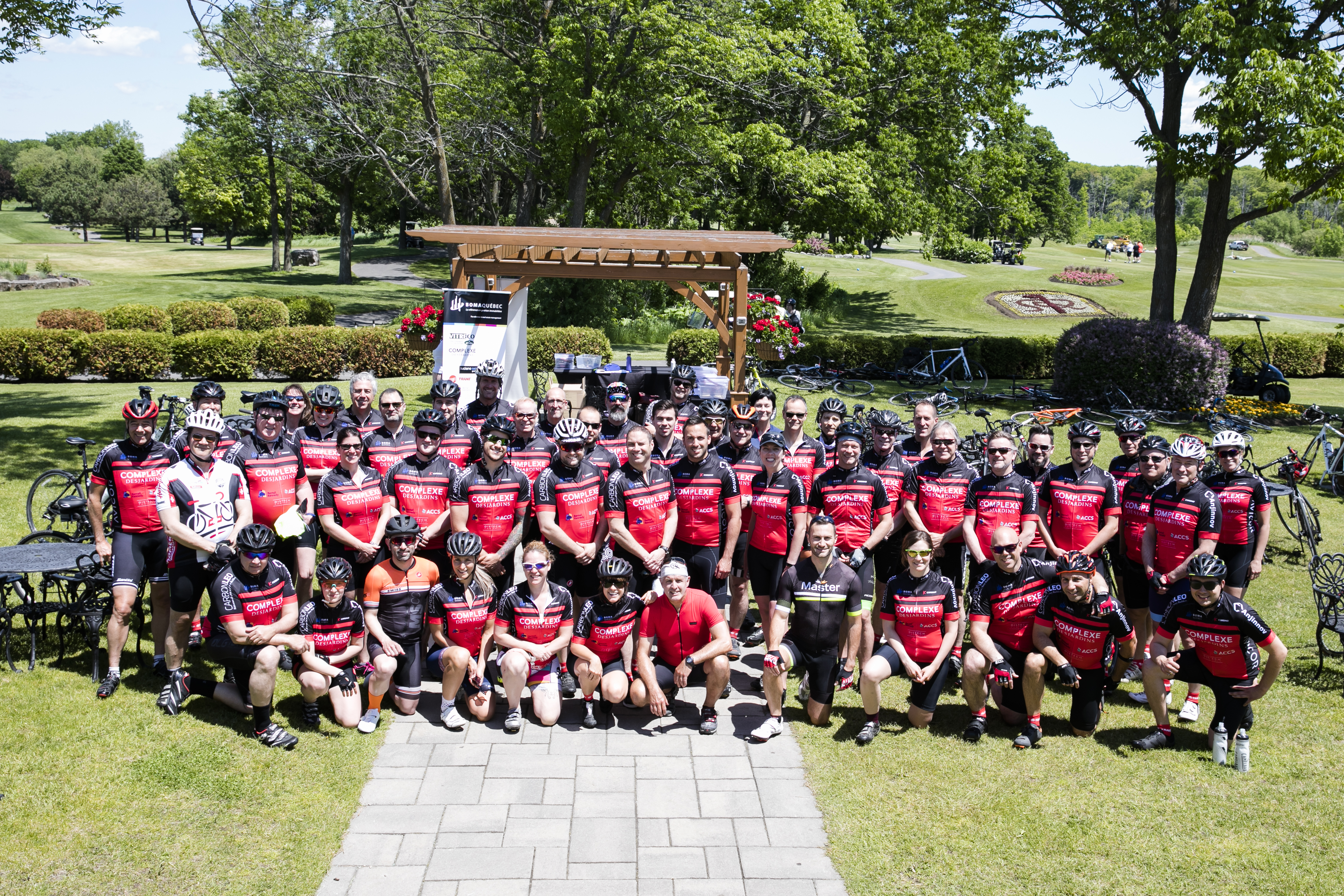 Reserve a spot now for the next BOMA Quebec cycling excursion! Enjoy the fresh air and a rejuvenating ride with your colleagues.


St. Raphael Golf Club
1111 Montée de l'Église, Ile Bizard, Qc H9C 1H2
The 3 to 4-hour cycling tour consists of 4 supervised courses. Riders will be accompanied by a team of certified veteran ride leaders and instructors. Participants will travel in small squads based on the course options selected, exploring the region in safe, secure fashion, and escorted by motorcyclists and a first responder. A support vehicle will also be available for roadside assistance or health concerns.

Show your colours and wear the cycling T-shirt given to all participants! Don't forget to include your T-shirt size when filling out the health form. Note that there is no guarantee of getting the proper size shirt for any registrations received after July 9.


Road bike options
2 courses with 3 cruising speed options: over 30 km/hour, 25 to 29 km/h or 20 to 24 km/h
Course 1 : 70 - 80 km
Course 2 : 45 - 55 km

Hybrid bike option

One 30 to 40 km course at a speed of 15 to 20 km/h.

IMPORTANT! To determine the cycling squads, a form will be sent to you. Please indicate which course option you prefer, as well as your T-shirt size and any relevant medical information.


Presented by



If you wish to pay with tickets, note that this event requires
2 BOMA Event tickets**.
Membre
160.00 $
Non-membre
320.00 $
SPONSHORSHIP