The BOMA BEST certification
BOMA BEST®: ENVIRONMENTAL CERTIFICATION FOR COMMERCIAL BUILDINGS
BOMA BEST® is a national program launched in 2005 by BOMA Canada. This initiative defines realistic, innovative standards and practices for existing commercial buildings. This online program is unique and voluntary. It is designed by the industry for the industry, and provides owners and managers with a comprehensive framework for evaluating energy performance and sound environmental management in their buildings, regardless of size.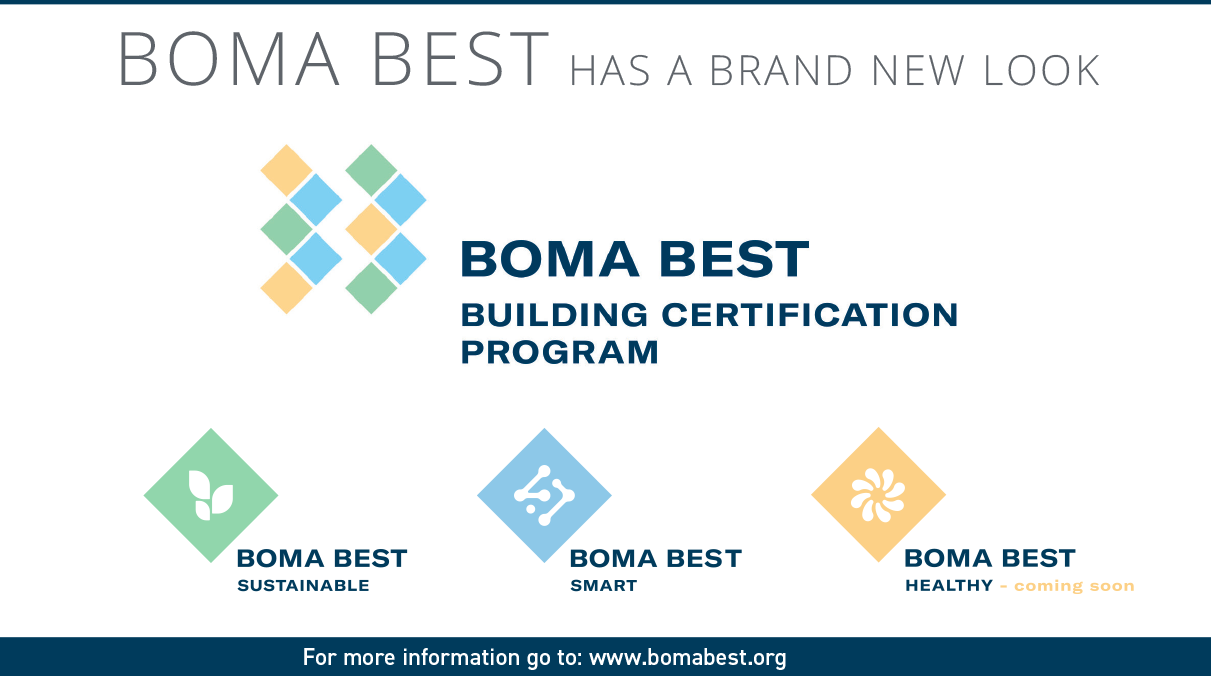 The BOMA BEST® program is managed by BOMA Canada. It includes a series of common standards, teaching materials and online evaluation, a rigorous process of data analysis, and certification at five different levels. The certification process is based on information that is verified by independent sources.
More than 4000 buildings certified internationally, 2740 of them in Canada, 410 of them in Quebec.
We strongly encourage you to include this certification in your management practices. This BOMA leadership is part of industry efforts to reduce our environmental footprint. The certification is available for office buildings, shopping centres, open air retail and light industrial properties.
All information here: https://bomabest.org/.
Check the database of certified properties in Canada.
For more information: info@bomabest.org

Importantes dates :
Next official presentation: Spring 2024
Deadline for receipt of certification: Spring 2024

Deadline for receipt of documents required for submission

:

Spring 2024
The important dates for BOMA BEST 3.0 TO 4.O Transitions:
March 31st 2023 is the last day that new buildings can be registered under BOMA BEST 3.0.

These new registrations have until September 30th 2023 to complete their certification.

After these dates any new registrations will be under BOMA BEST 4.0
If you have any questions please follow the link below.