Would we say that times have changed? Most certainly, both here at home and around the world. A few BOMA Quebec representatives and I recently returned from BOMEX®, the biggest convention in Canada for commercial real estate professionals. Hundreds of participants from our industry gathered in Charlottetown.
It was an opportunity to speak with property managers from across Canada and the United States, and it is clear that we all share the same concerns: climate change and how important it is for commercial buildings to reduce their carbon footprint by becoming carbon neutral. Other factors are that few employees are returning to the office, which has led to office space being offloaded (i.e. sublets), plus the scarcity of skilled labour, the lack of employees to replace experienced professionals who are retiring, as well as a lack of creative initiatives that attract employees and tenants, not to mention a lack of measures to adjust property management practices to the current context.
What do top managers have to say? That the recent past has indeed led to dramatic changes, but that there have also been many positive effects on our communication and management methods. The current hybrid trend (work at home plus a few days in the office) is well established, but there is nothing like face-to-face meetings to align projects, to collaborate and to exchange ideas with our peers. The large number of participants in Charlottetown clearly indicates that people need to reconnect in person.
In addition to carbon neutrality, GHG reduction and the post-Covid context, implementing ESG policies (Environmental, Social and Corporate Governance) was another central topic at this year's convention. Major investors and owners will need to demonstrate that they are actively pursuing these principles, and managers will need to be prepared to collaborate and to stay informed as regards the implementation of these practices.
Lastly, another point from the BOMEX® event that I would like to underline is our corporate image, the reputation and standing we enjoy among our eminent colleagues. Kudos to Anne Marie Guèvremont, actively involved in BOMA for the past two decades. She is the recipient of the prestigious Chair's Award for her invaluable contribution to our organization and its mission on the local, national and international levels.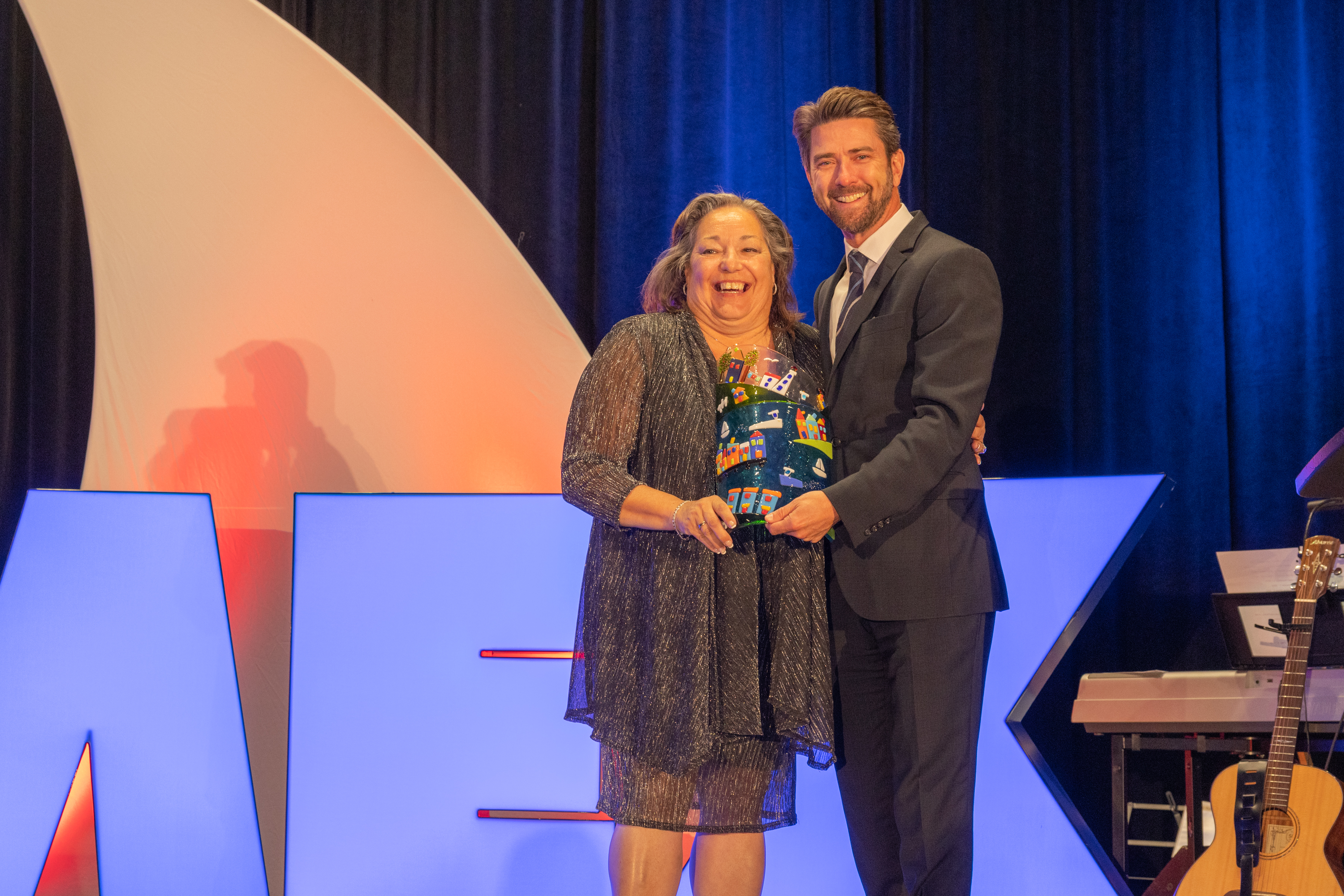 (Anne-Marie Guèvremont, senior Property Manager, Aeroterm and BOMA Quebec governor, and Adrien Deveau, Chair of BOMA Canada)
Great opportunities to show your leadership and raise your profile!
I would like to draw your attention to two programs that offer you the opportunity to enhance the positioning of your organization, programs that make a big impact: the BOMA Awards and the Real Estate Energy Challenge.
BOMA Awards: Call for Applications
I strongly recommend that you plunge into this adventure, as it is a dynamic showcase for your organization and your teams. It is a positive experience on all levels. We understand the commitment it represents, which is why we are offering a slightly simplified process this year. An introductory workshop describing the Awards will be presented on October 20. The next BOMA Awards Gala will take place on May 10, 2023.
Building Energy Challenge 2.0
As announced this spring, the BEC will continue until 2025! I urge you to take part in the Challenge. Your participation will motivate your teams, clarify your vision and allow you to implement a plan with tangible, measurable objectives, whereby you become part of the solution. The BEC is an opportunity to enhance your firm's public image within thecommercial real estate sector as a leader in the energy transition movement in Quebec. It requires real commitment, but your contribution is important, for together we can accomplish big changes! Visit defienergie.ca pour more details, and go for it!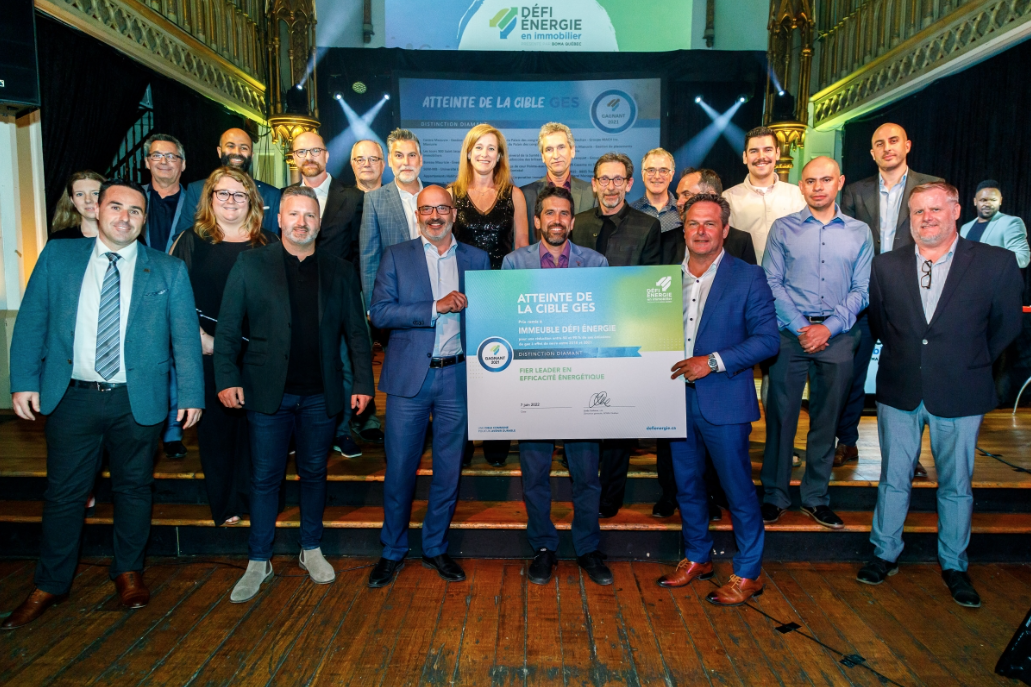 Serving the Industry
As an association that serves all industry players, BOMA Quebec always stays attuned to pressing issues and trends that have a direct impact on building owners and managers. Our mission is to provide them with tools, resources and knowledge that support decision-making in a context of major social, economic and environmental changes.
Every year BOMA Quebec works in close collaboration with academics and industry experts so that the professionals it represents have access to presentations, workshops, specialized seminars and social get-togethers that focus on innovative management practices that offer new approaches for our industry.
Are you passionate about commercial real estate? Well then, join more than 300 building owners, manager and firms specialized in providing services to an industry in full effervescence. BOMA is committed to building a world-class Quebec real estate industry.
Enjoy the autumn season!
Linda Plante
President
BOMA Quebec