In recent years, when water demand is low (generally between 10:00 p.m. and 5:00 a.m.), several municipalities, including the City of Montreal, have reduced water pressure at the exits of their production plants and pumping stations.
This "modulation" of water pressure has two main objectives, namely:
reduce leakage and consequently water waste associated with a water system in poor condition; and
reduce stresses (pressure on walls) in pipes to decrease the frequency of breakage.
To this end, on October 15, 2019, the Service de Sécurité Incendie de Montréal (SIM) issued a notice through the Quebec chapter of the Société d'Ingénierie de Sécurité Incendie (SFPE) to:
warn designers of new sprinkler and standpipe fire line systems to include an additional safety factor of between 10 % and 20 % in their hydraulic calculations (to be determined on a case-by-case basis with the
Ville de Montréal); and
inform owners that the performance level of their existing system should be verified, as this pressure reduction could result in upgrade work to retain the required performance level.
The notice from the SIM states this (translated by Technorm):
"In this regard, the purpose of this notice is to inform building owners, as well as designers, contractors, installers, inspectors, insurers and other persons involved, of possible variations in the water supply."
This SIM opinion also states that (translated by Technorm):
"it is recommended that a thorough assessment be carried out and system modifications made if necessary. »
It should be noted that NFPA 13 standard (sprinkler design) has never required a safety factor to compensate for drops in water pressure. It is more than likely that many existing automatic sprinkler systems (before 2019) will no longer provide the required level of performance in the event of a drop in pressure in the water system.
We believe that any existing automatic sprinkler system should be verified.
Their performance should consider the minimum residual pressure available and the safety factor imposed by the SIM.
Two elements are necessary to verify the performance level of an existing fire protection system:
1- performance of the water source (i.e. flow and residual pressure); and
2- characteristics of the sprinkler system (i.e. detailed plans of the sprinkler system and use of the premises).
A hydraulic flow test collects data on its static pressure, residual pressure and available flow rate. This test is performed at hydrants located near the building's water inlet. It is recommended to refer to NFPA 291: "Recommended Practice for Fire Flow Testing and Marking of Hydrants" for the performance of these tests.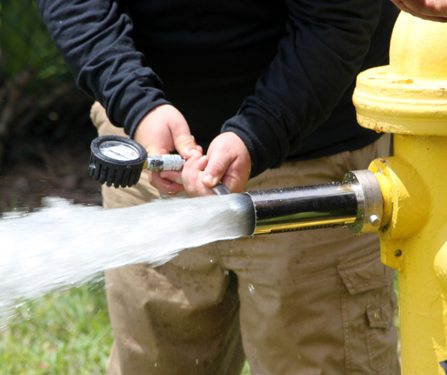 Figure 1. Flow test on fire hydrant (source : https://mnfireinitiative.com)

With this information, an engineer (competent in the field of fire protection) will perform several hydraulic calculations. These will be used to verify compliance with the required performance criteria (e.g., water application density) based on the use of the various rooms in a building.
When calculations show that the pressure is insufficient, the installation of a fire pump (or modification of an existing pump) may be required. Typically, an electric fire pump also requires a generator as a backup power source.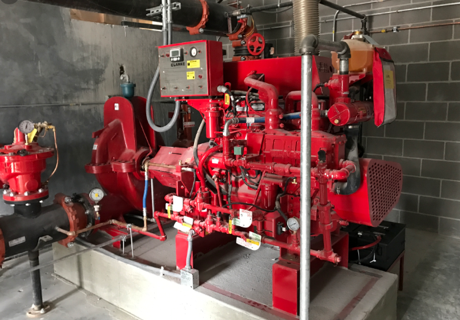 Figure 2. Fire pump (source : https://hgi-fire.com)

In conclusion, the modulation (reduction) of water pressure in the aqueduct requires validation of all existing sprinklered buildings.
In many cases, work will be required to maintain the minimum required level of performance. This work may involve adding (or modifying) a fire pump and adding (or modifying) an emergency power generator set. In addition to the costs associated with this equipment, existing buildings do not necessarily have the space to install them.


Frédéric Lévesque, eng.
Head of expertise | codes and standards - fire safety
Technorm
514 861-1940, extension 32
flevesque@technorm.qc.ca