Quebec City, 1 December 2016 – The Association of Building Owners and Managers of Quebec (BOMA Quebec) honoured the environmental performance of several buildings. A total of 19 buildings can now proudly display their certificates. The presentation was attended by more than eighty people.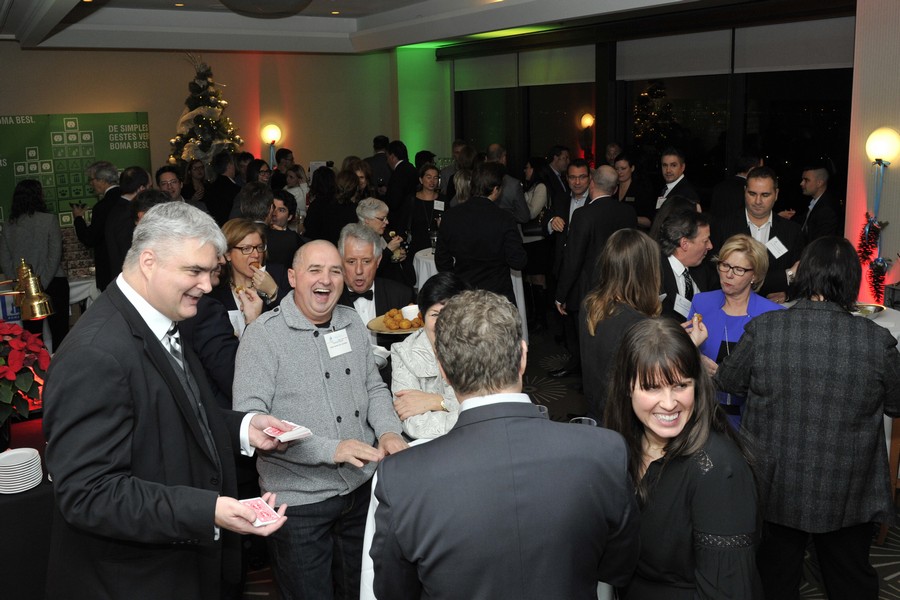 We are pleased to congratulate the following firms:
PLATINUM level

GM Development Inc.
Estimauville Building
GOLD level
GWL Realty Advisors Inc.
Faubourg Beauport
Méga Centre Beauport
BTB Real Estate Investment Trust
LeBourgneuf Complex
Cominar Real Estate Investment Trust
Carrefour Rimouski
Centre Commercial Rivière-du-Loup
iA Financial Group
Mérici Building
Ivanhoe Cambridge Inc.
Price Building
Kevlar Group
Le Cartier Building
Société des Alcools du Québec
SAQ Quebec City Distribution Centre
SILVER level
BTB Real Estate Investment Trust
Le Centre d'affaires Le Mesnil
Place d'affaires LeBourgneuf Phase I
Place d'affaires LeBourgneuf Phase II
Cominar Real Estate Investment Trust
Promenades Beauport
FCR Management Services LP
Place des Quatre-Bourgeois
BRONZE level
Service des immeubles - CSQ
CSQ Building
Certified Level
Cominar Real Estate Investment Trust
du Marais Building
Société immobilière Galion Inc.
350 rue Franquet
360 rue Franquet
About BOMA BEST®
The program consists of five levels – Platinum, Gold, Silver, Bronze and BOMA BEST® Certification. That certification and an intuitive brand image means that occupants of certified buildings can count on quality environmental practices and management. The program is constantly evolving, and on October 1, 2016 a new version of the questionnaire was launched. The new, completely revamped questionnaire is on a brand new digital platform that is more flexible, more user-friendly and customizable. It also has new supplemental evaluation protocols. These include BOMA BEST® for sustainable workplaces based on tenant activities, and a new resilience measuring tool to evaluate a building's vulnerability to extreme weather events.
About BOMA Quebec
BOMA Quebec (boma-quebec.org) is the province's largest association of commercial property owners and managers, and its members own or manage 85% of Class A office buildings in Quebec. A leader in the field since its inception in 1927, through the services it offers BOMA Quebec has developed standards of excellence in real estate management whose goal is to increase the value of property assets. For BOMA Quebec, those assets include not only the material aspects of a building but also immaterial aspects such as the quality of the management team, as well as a building's tenant profile and architectural style.
-30-
For more information:
Marie-Claude Fontaine
BOMA BEST® Coordinator
BOMA Quebec
514 282-3826, ext. 2007
e-mail: mcfontaine@boma-quebec.org