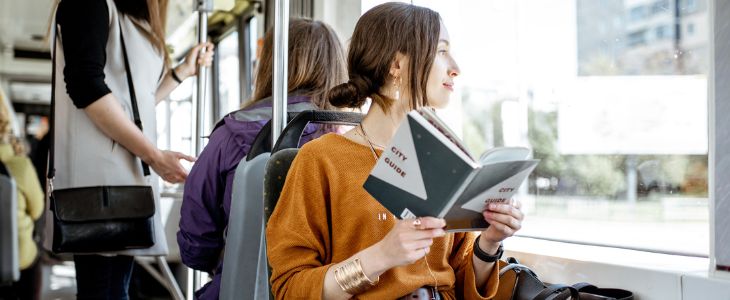 This event is cloded. Contact us for more details
11:30 am to 1:30 pm
Hotel Alt Québec - Victor Room
1200, Germain-des-Prés
Quebec City, Qc, G1V 3M7
Detailed schedule :
11:30 am - Welcome
12:00 p.m. - Meal service*
12:45 p.m. - Presentation
1:30 pm - End of activity
Quebec City: Sustainable mobility and the future tramway
Learn more about the future tramway and the evolution of mobility throughout Quebec City in the coming years. How will the city evolve to offer more mobility options for people who live in and travel through the city? How will streetcars change people's transit habits? How will that vision of mobility translate into development and opportunities to beautify and modernize the urban area?
Discover the answers to these questions and much more at this presentation by Quebec City experts.
Speakers :
Alejandro Calderon, Team Leader - Urban Integration, Bureau de projet du tramway de Québec
Valérie Drolet, Director - Regional Strategic Planning, Service de la planification de l'aménagement et de l'environnement
City of Lévis:
Discover the overall vision for regional mobility (Capital Express Network) and plans to implement sustainable mobility issues within the City of Lévis region. There will also be a presentation on the project to improve public and active transit on Guillaume-Couture Boulevard.
Rationale
Public transit component
Multifunctional trail component
Communications with stakeholders
Learn about future actions to achieve integrated mobility in the short, medium and long term in the City of Lévis.
Speaker:
David Boudreault, Director of Transportation and Sustainable Mobility
Please note that there is a 72-hour waiting period for a refund of your ticket.
Conference and Training Partner

DID YOU KNOW?
This activity could be recognized for your continuing education. Simply request a certificate of attendance at the end of the activity and submit it to the appropriate organization. Please contact your professional order to confirm that the activity is accepted as valid for recognition.
*Please advise us of any food allergies or intolerances
**Only members of BOMA Quebec can purchase booklets of 10 tickets. The value of 1 ticket = $65
Registration is still required for ticket holders!
Click here to purchase a booklet
If you wish to pay with tickets, note that this event requires
1 BOMA Event ticket**.