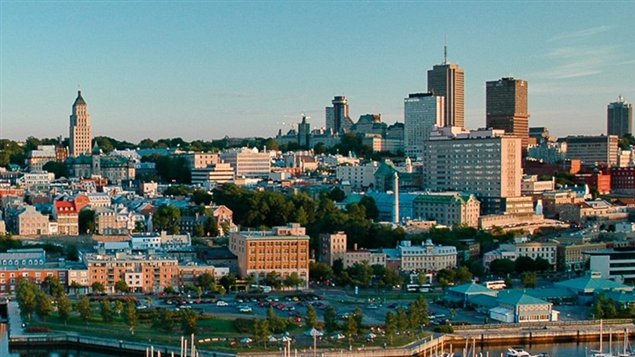 11:30 a.m. to 1:45 p.m.
Château Frontenac
Place D'armes Room
1, des Carrières St, Quebec G1R 4P5

Program:
11:30 - Welcoming cocktail
12:00 - Lunch service *
12:45 - Presentation
2:00 - End of activity
Quebec City's new Housing Plan for the Coming Decade
Housing lies at the very heart of social, economic and urban dynamics, given that it is both a tool for social inclusion and a vector for development and urban consolidation.
The 2030 plan is ambitious and aims to mark a turning point in Quebec City's future development. The housing plan is the fruit of extensive consultations held over a one-year period.
It focuses on new development strategies and seeks to mobilize key stakeholders to meet the challenges of the coming decade. These include a rapidly ageing population, the need for social housing, climate change and the migration of certain age groups toward nearby municipalities. And all this to be achieved while also maintaining the city's economic growth.
Guest Speaker:
Benoît Longchamps, Special Projects Development Manager, City of Quebec.


Parking's informations :
The self-service parking is on the side of the gouvernors park at the cost of $ 12
Follow the instructions :
St Louis Street
The treasure street that passes into the castle and you'll find the parking on your right side.
DID YOU KNOW?
This activity could be recognized for your continuing education. All you have to do is ask for a certificate of attendance at the end of the activity and submit it to the concerned organization for recognition. Please contact your professional order to validate if the proposed activity is accepted.

Trainings and conferences Partner



* Please advise us of any food intolerance or allergy
**Only BOMA Québec members can purchase a 10-ticket BOMA Event booklet. The value of one (1) ticket = $65,00 Registration is mandatory even for ticket holders! Click here to purchase ticket booklets.
If you wish to pay with tickets, note that this event requires
1 BOMA Event ticket**.