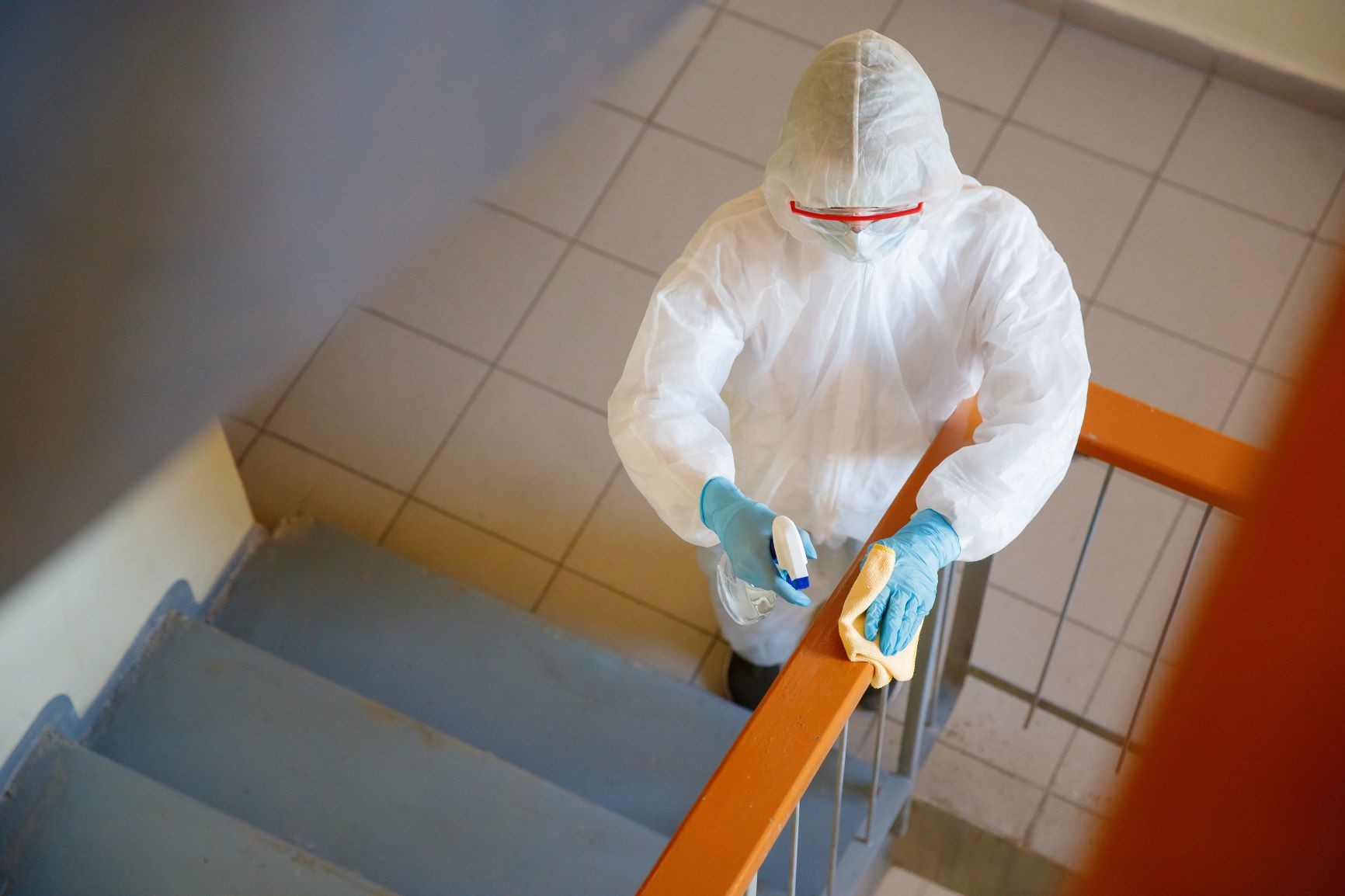 May 8, 2020 to May 27, 2020
May 8, 13, 20 and 27, 2020
ONLINE COURSE
Whether it be follow-up for a confirmed case of COVID-19 in a building or part of preventive cleaning for the reoccupation of workplaces once containment is lifted, the process for cleaning surfaces possibly contaminated by the corona virus must be implemented with extreme rigour. Even if it is simple, it must take place in successive stages and in accordance with strict procedures and applicable standards.
In response to the needs of both specialized janitorial or disaster clean-up contractors as well as building managers, Le Groupe Gesfor has developed its own procedures for cleaning and disinfecting surfaces potentially contaminated by the corona virus.
This training session will help participants to better understand the COVID-19 context and to learn the different steps of our disinfection process.
For more information on training content or to register, click here: