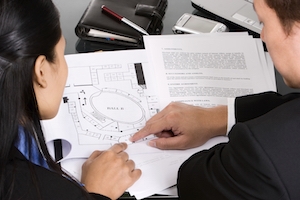 BOMA Québec Office
500 Sherbrooke St. West, suite 900
Montreal, Québec H3A 3C6
Schedule:
8 a.m. - Registration and breakfast*
8:30 a.m. - Start of presentation
9:30 a.m. - End of conference
CORPORATE MEMBERS ONLY!


Negociations between the lessor and the tenant are influence by the state of the real estate market. The economy, inventory and quality of available space, new tenant realities and needs are but a few examples of influential factors. It is therefore all the more important to adapt our approach to retain existing tenants and attract new ones.
Our guest speakers:


Steven Chaimberg
, partner Miller Thomson, avocats
René Gauthier
, partner Cain Lamarre, avocats
During this breakfast conference, our speakes - who share a long history of diverging opinions, will share their respective view on trends, influencial factors and winning solutions to negotiate in the present market.
Some of the solutions to maximize success that will be touched include:
Enumeration of certain important factors that cause variances in the present market;
How these factors (economy, inventory and quality of available space, sub-lease market, etc.) impact negotiations;
Should renewals be a priority or not, and why?
Tenant needs;
How to adapt to new trends (spatial design, access to premises, services available on site, etc.)
Strategic advantages (repositioning of the property, certification)
Security and risk management;
Should the building manager be involved in the process and why;
Examples of winning negotiations.
Rate
FREE - however, $50 fees will be invoiced to no-shows!
Hurry - places are limited!

*Please advise us of any food intolerance or allergy.