In the legal matter involving 9293-8018 Quebec Inc. versus Stern[1], the Quebec Superior Court dismissed a suit for damages as untimely and unfounded.
In the civil suit, 9293-8018 Quebec Inc. (Quebec Inc.) demanded close to $500,000 in damages from Robert Stern, a shareholder in Olymbec, accusing him of defaulting on a promise to purchase that he had duly agreed to.
Both parties conducted extensive negotiations between February and October 2012, during which promises to purchase and counter offers were exchanged in order to finalize the sale of the St. Rose Golf Club (the Golf Club), sold by Quebec Inc. to Mr. Stern. According to the promise accepted on October 23, 2012, the deed of sale was to be signed by the following week (i.e. no later than November 1) for a price of $6,000,000. The promise to purchase also included a non-refundable deposit of $100,000 payable on or before October 28, 2012 (i.e. five days after the promise was concluded). The latter date is important.
However, the sale did not take place on November 1st and the deposit was not paid. One month later, Quebec Inc. gave Mr. Stern formal notice to execute the title transfer.
In December 2013 the Golf Club was finally sold to a third party, the Groupe Immobilier Van Houtte Inc., for $6,000,000.
On November 23, 2015 the plaintiff filed a lawsuit against Mr. Stern alleging that he was at fault for not fulfilling his contractual obligation to purchase the Golf Club.
In his defence Mr. Stern claimed that:
Quebec Inc. misrepresented the revenue generated by the Golf Club;
his consent was invalidated because the tenant's financial situation, a consideration he deemed essential, was not disclosed to him;
the final promise to purchase included conditions that had not been fulfilled by the end of November 2012;
the tenant had to agree to certain things, but had not done so;
Stern benefits from pre-incorporation immunity, as his company was not incorporated;
additionally, if he were obliged to transfer title he would not be responsible for any damages.
In addition to these arguments, Mr. Stern is claiming $20,000 for abuse of procedures and damage to his reputation in the real estate industry.
Quebec Superior Court Judge Armstrong concluded that Mr. Stern was indeed at fault for refusing to execute title transfer. That being the case, Mr. Stern's agreement to pay a non-refundable deposit of $100,000 to Quebec Inc. within five days of the signing of the promise to purchase prevented the latter from claiming further monies.
Indeed, by providing for a non-refundable deposit in case of default, the parties agreed to a penalty clause. Under Article 1622 of the Quebec Civil Code[2] (C.c.Q. ), that means that the parties provided in advance for damages in the event that the buyer failed to conclude transfer of title. According to the court, stipulating that the deposit would be non-refundable was not unwarranted; the parties included that safeguard in the event of failure to complete the transaction. Moreover, it was not a right of retraction since the promise to purchase did not allow Mr. Stern to be released from his obligation to purchase by abandoning the $100,000 deposit. The court ruled that when a deposit is non-refundable, unless there is clear indication that the purchaser could be released from his promise it must be concluded that a penalty clause exists.
Consequently, it is not possible for Quebec Inc. to seek additional damages on top of the non-refundable deposit (i.e. the penalty).
Furthermore, the court concluded that Quebec Inc. waited too long before filing its claim for payment of the deposit, which was payable on or before October 28, 2015. In fact, Quebec Inc.'s right to sue came into effect once the deadline for payment expired and ended three years later on October 29, 2015[3].
To sum up, golf teaches patience but cannot make up for lost time.
Florence Peloquin, attorney
Iara Griffith, law intern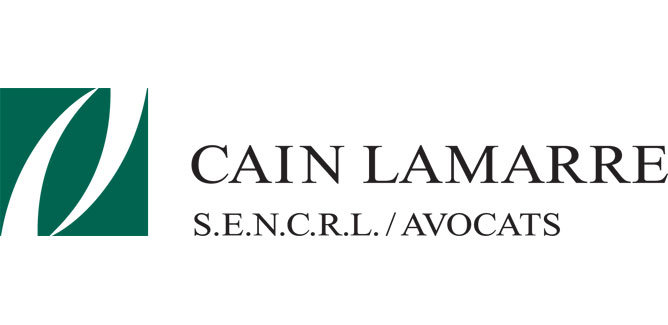 [1] 2021 QCCS 52. A motion to appeal the decision was filed in February 2021 (500-09-029345-212).
[2] RLRQ c CCQ-1991.
[3]C.c.Q., art. 2925.