The densification of floor areas is an increasingly common practice. As the labour market has adapted to several realities, it has not become uncommon to find employers who are now densifying their spaces in order to maximize and to improve their office space planning.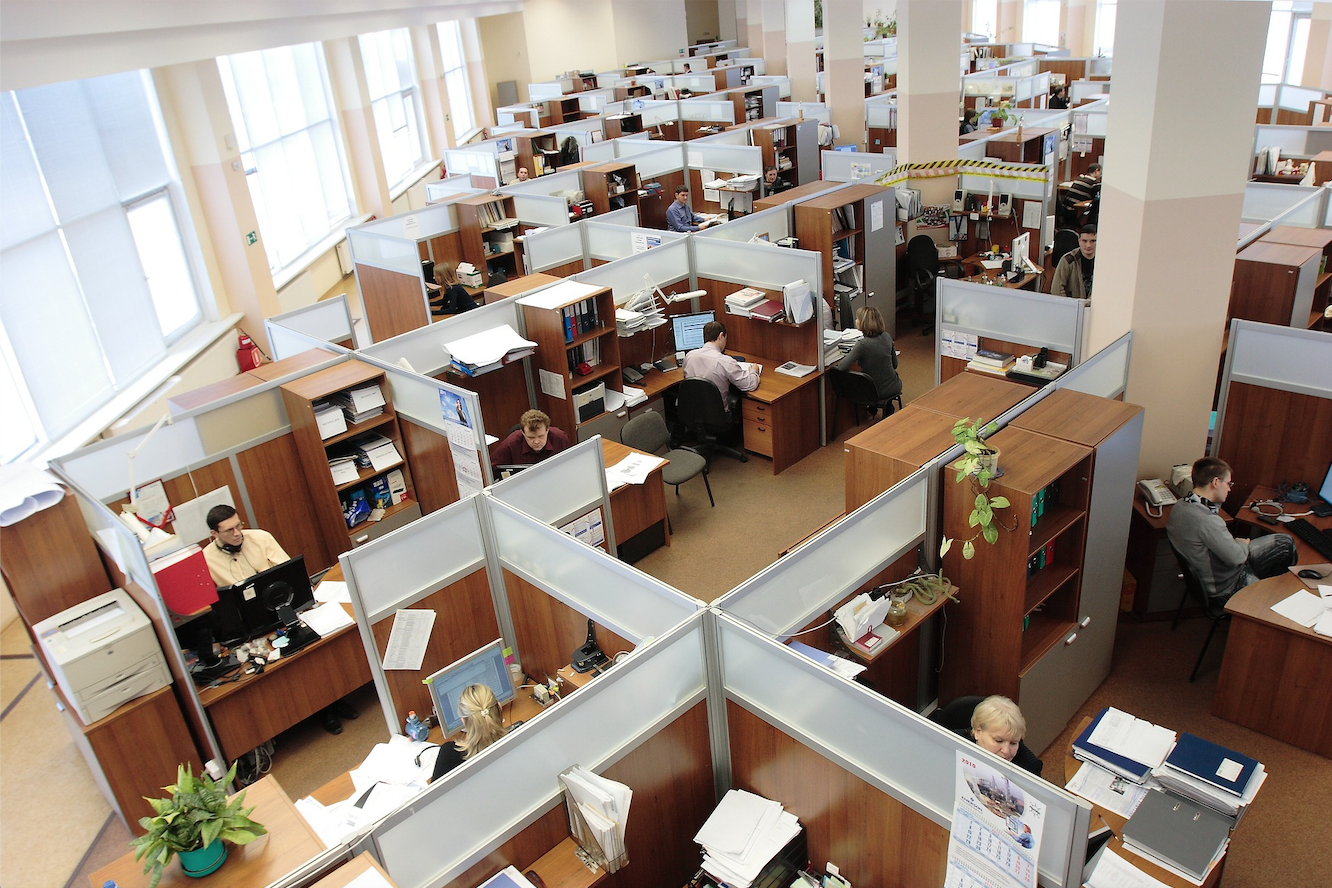 Professionals who design this kind of spaces sometimes forget to verify whether the means of egress can accommodate the new occupants load generated by these alterations. This validation shall be one of the designer's priorities, especially when the project concerns the alteration of an existing floor area with multiple tenants.
The maximum exiting capacity of the floor area shall be calculated to ensure that the means of egress width is sufficient to allow the evacuation of all the occupants of the floor.
Impact of This Trend on Property Owners
Has the designer determined the maximum number of people in a room or part of a room of the building by considering the maximum number of people who can have access to the entire floor area where is located this room?
Usually, the designers of a suite do not know the number of persons within the adjacent suites. Therefore, the owner shall submit (to the designer) this information so to finalize the compliance audit. Do you have a process allowing your designer to coordinate the information with the building stakeholders?
How to Determine the Maximum Exiting Capacity of a Floor Area?
The maximum exiting capacity of a floor area shall be calculated by adding the maximum capacity of each exit serving the latter. This value is obtained by multiplying the clear width of each exit by one of the rates (persons/mm) required by the National Building Code (NBC). It shall not be forgotten that each exit shall not comprise more than one half of the total width required for the exits.
In the case of the alteration of an existing floor area, a simple verification of the dimensions on existing plans is not enough. We recommend doing a visual inspection of existing exiting stairs, by circulating within this area so to ensure that there are no restrictions on the clear width that may obstruct the evacuation.
In some cases, if the owner does not wish to consider the classification of the building as a ²high building²; he/she shall then limit the maximum number of people per storey and inform the designers.
Conclusion
When a floor area densification is required by the tenant, the existing means of egress may be required to be modified during the alteration of the office space/suite. One must always keep in mind that the occupants load is limited to the total capacity of the existing exits serving the floor. Due to the occupant load increase, some buildings may then be considered ²high buildings² which will then generate additional safety elements.
Thus, before leasing, it is always wise for the owner to notify the tenant of the maximum number of person that the future suite can accommodate.


Nicole Olivier, architecte
Head of service - Training
Technorm
514 861-1940, ext. 33
nolivier@technorm.qc.ca