What a lovely get-together! Some 750 people showed up for the annual BOMA Quebec Christmas party this year. A new attendance record! Hats off to the members of the organizing committee and to all our full-time staff for the exceptional quality of this event, which once again surpassed all expectations. My heartfelt thanks to you for your dedication, which allowed us to spend the closing moments of 2019 among colleagues, enjoying the food and drink and the pleasure of their company.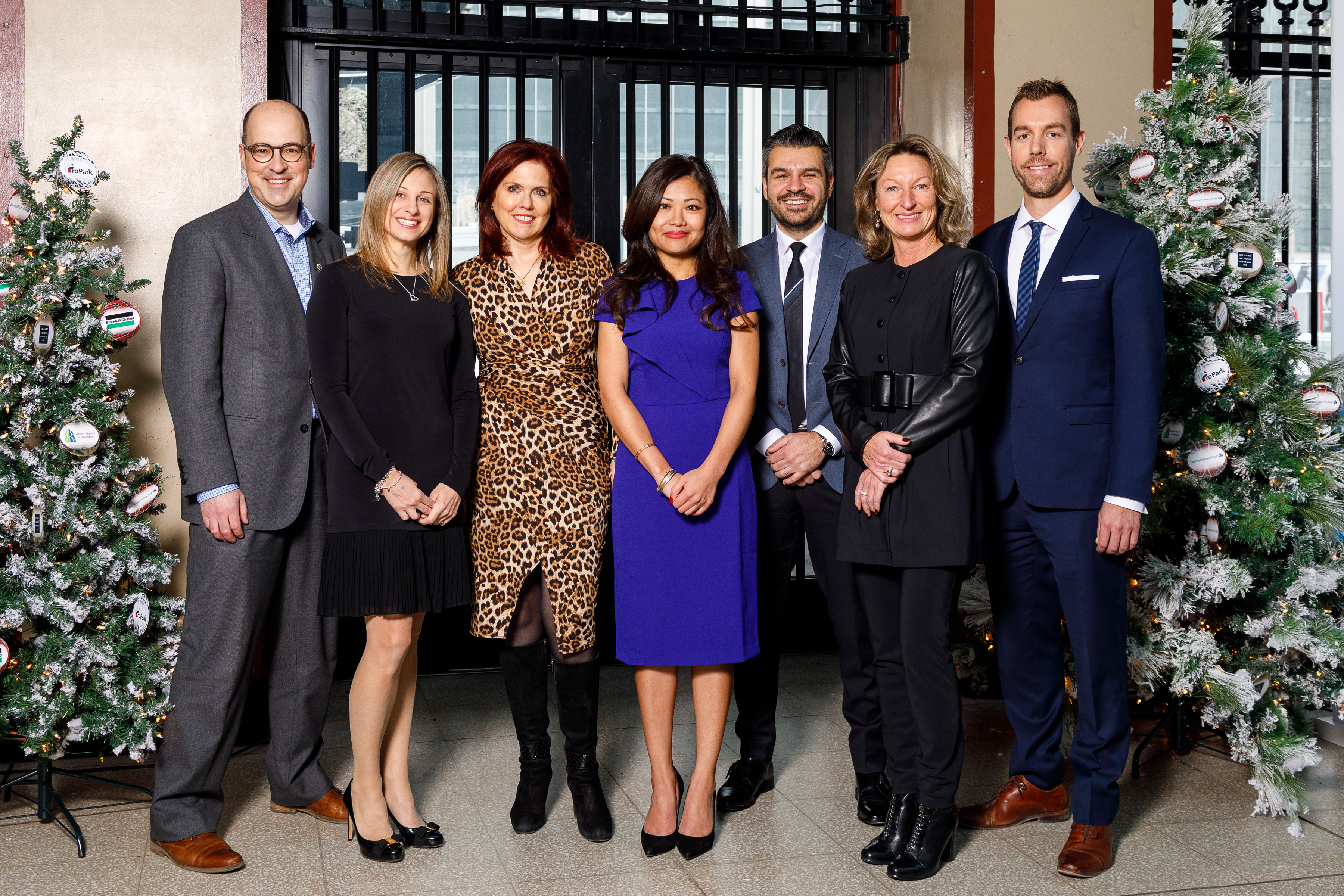 Jean-François Poulin, GDI Services aux immeubles, Erika Yammine, Société de contrôle Johnson S.E.C., Sophie Meunier, Canderel Management, Shona Tepp, Conseillers immobiliers GWL, Louis Karam, CBRE Limited, Sylvie Roy, FPI Cominar, Philippe Blondin, iA Groupe Financier.

As regards another initiative of the Christmas committee, I am pleased to announce that $7500 was raised this year for the Montreal Real Estate Foundation for Kids! A lovely sign of generosity on your part. Thank you very much.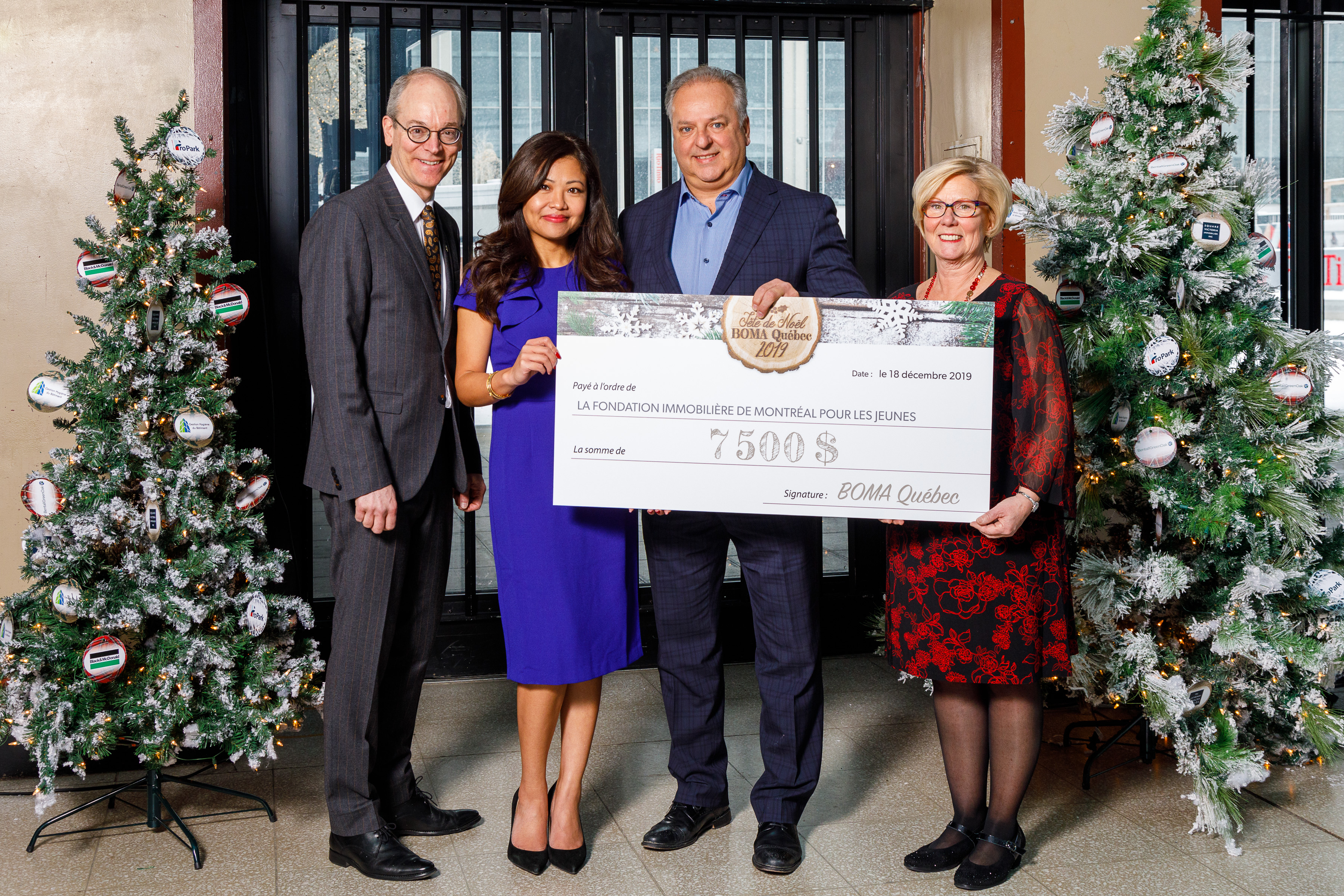 Vignette photo : Bruno Turcotte, président de BOMA Québec, Shona Tep, présidente du comité Fête de Noël et activités sociales, Mario Bédard, président de la Fondation immobilière de Montréal pour les jeunes et Linda Carbone, directrice générale de BOMA Québec.

Thanks to all participants for attending and for your invigorating energy. We hope you enjoyed the party. Our sincere thanks also to all our sponsors who contributed to the success of this event!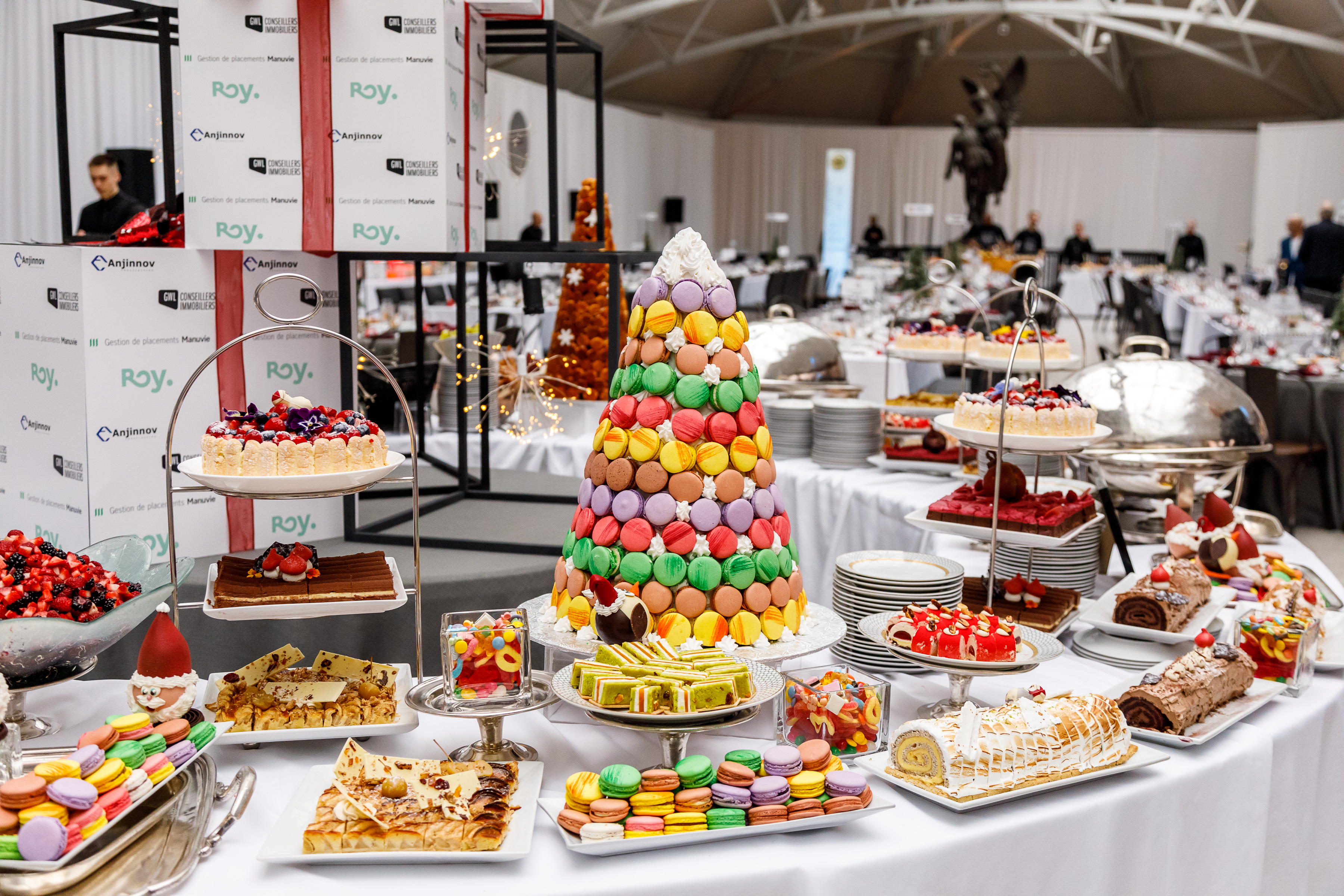 Great conference serie, April 2020
2020 is shaping up to be quite interesting, with the return of the Great Speakers series on April 1. The guest speaker is Christiane Germain, a co-founder and co-president of the Germain Hotels Group. In an intimate chat with the TV and radio host Isabelle Racicot, we will learn more about the real estate vision of this inspiring entrepreneur, a leading figure in Quebec tourism and real estate.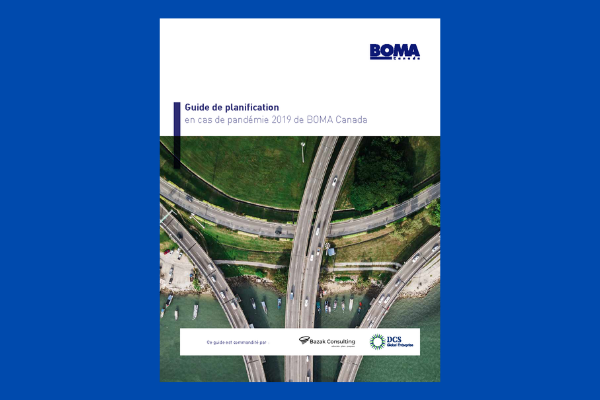 Results of the Building Energy Challenge coming this Spring

This coming spring we will celebrate the Year 2 performance achieved by participants in the Building Energy Challenge at the competition's second awards gala. It will be an opportunity to discover outstanding buildings in the BEC whose energy-savings projects are very impressive.
As always, our team is working very hard developing a program of activities, presentations and training sessions that we hope members will find useful and inspiring. Our objective is to maintain our leadership as a point of reference in property management in Quebec. In January we will announce what lies in store for the coming months. Consult our website, follow us on social media and check your e-mail so as not to miss out on many interesting activities.
I would like to thank all the members and friends of BOMA Quebec, as well as the Association's loyal partners, for helping to make this past season an impressive success. Your commitment and involvement made all the difference.
I wish all of you an extraordinary holiday period among friends and loved ones, and look forward to seeing you in 2020!
Happy holidays!
Bruno Turcotte, President