What a great summer we had! I hope you were able to take advantage of the lovely weather and that your summer was an interesting one full of vacation memories. I managed to see a number of you in August at the Montreal and Quebec City golf tournaments. Once again this year, both activities were a huge success. Difficult to beat the hot summer weather in both cases!
On August 15 some 400 golfers took part in BOMA Quebec's golf event, the Montreal Classic, with some 500 guests attending the gourmet dinner that followed. I'm pleased to announce that we raised $11,000 for the Montreal Real Estate Foundation for Kids! In Quebec City, close to 150 people took part in the tournament and gourmet dinner on August 27. Many thanks to all of those who participated.
A Website that reflects our Corporate Identity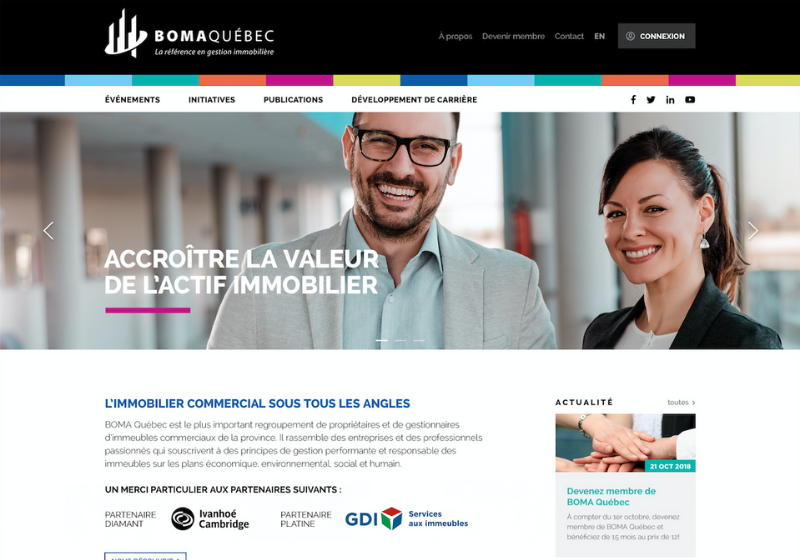 As you have no doubt noted, our website has had a graphic makeover in order to better convey the image of your Association. The content has been reorganized into four sections so as to simplify navigation and use of the platform.
Changes include the creation of an Initiatives section that now consolidates the major BOMA Quebec programs, placing BOMA's commitments and leadership at the forefront. The Career Development section raises the profile of the profession, promotes the career perspectives for a younger generation and lists job offers in the real estate industry. You will also find all sorts of useful information in the BOMA Quebec virtual library, now accessible via the Publications section. The library is in its infancy, and will be further developed in the weeks to come.
We hope you appreciate this rejuvenation. Please send us your comments.


Fall Schedule now Online!
It's important to keep an eye on our upcoming activities, especially since our program of trainings sessions and networking events is constantly being improved (many thanks to our hard-working team!). Dates and information for fall activities such as BOMidi presentations, the Energy Symposium and the Integrated Technical Management Symposium are posted online and also presented in this newsletter. See what's on offer and make your reservations. First come, first served! We look forward to seeing you at these events.


Year 2 of Building Energy Challenge now Underway
Yes indeed, and our team will build on the impetus and motivation of the first year. We hope to go from 157 buildings currently in the competition to 257 buildings by the registration deadline of February 28, 2020.
Your building not yet registered in the BEC? What are you waiting for? Get a move on!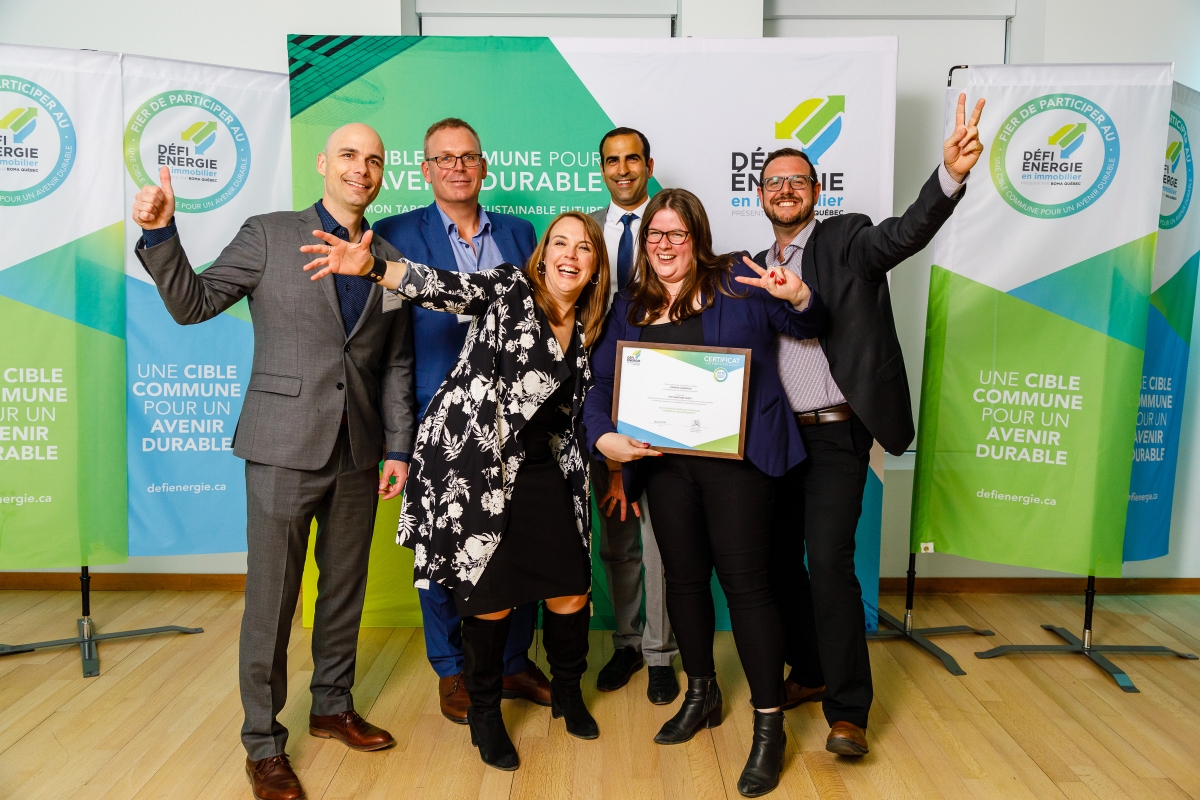 As noted by program director Mario Poirier, what's important thing in the BEC isn't winning, but developing a veritable culture of energy efficiency and energy-conscious innovation. The focus should be on implementing processes that will lead to better energy management in the commercial real estate sector, while also reducing greenhouse gases. It calls for leadership on the part of everyone involved.
Hop aboard! There's a place for you too.
I look forward to seeing you over the course of the fall season.
Bruno Turcotte
President