You read correctly!
BOMA Québec, in collaboration with Société de développement social Ville-Marie (SDSVM), has launched a pilot projet to help its members deal with an almost daily problem : the presence of homeless people in buildings.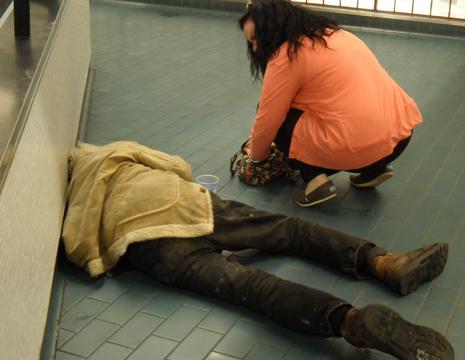 How does it work?
A team of social workers will be assigned to sectors of the city. This team will :
Ensure a constant presence in the vicinity of commercial buildings in the downtown core during business hours (8 a.m. to 5 p.m.)
Establish a dialogue and offer to help the homeless in the vicinity of commercial properties.
Will determine what is the best way to help people in crisis and direct them toward the appropriate centres and resources.
Will work to defuse and prevent potential conflicts with building staff or Montreal police .
Buildings will be grouped by sector, so the more properties there are, the lower the cost will be.
How much does it cost?
The estimated cost, for the one-year period starting in December 2015 and ending in November 2016 is about 1 penny per square foot. This cost could vary in accordance with the number of participating properties. In addition, the SDSVM will issue a tax-deductible donation receipt in exchange for payment.
Interested?
If so, you have to let us know by November 30th! To find out more or to sign up, contact Linda Carbone, BOMA Québec General Manager by email at lcarbone@boma-quebec.org or by phone at 514 282-3826, ext, 2012
* the cost of the service could vary in accordance with the number of participating buildings.