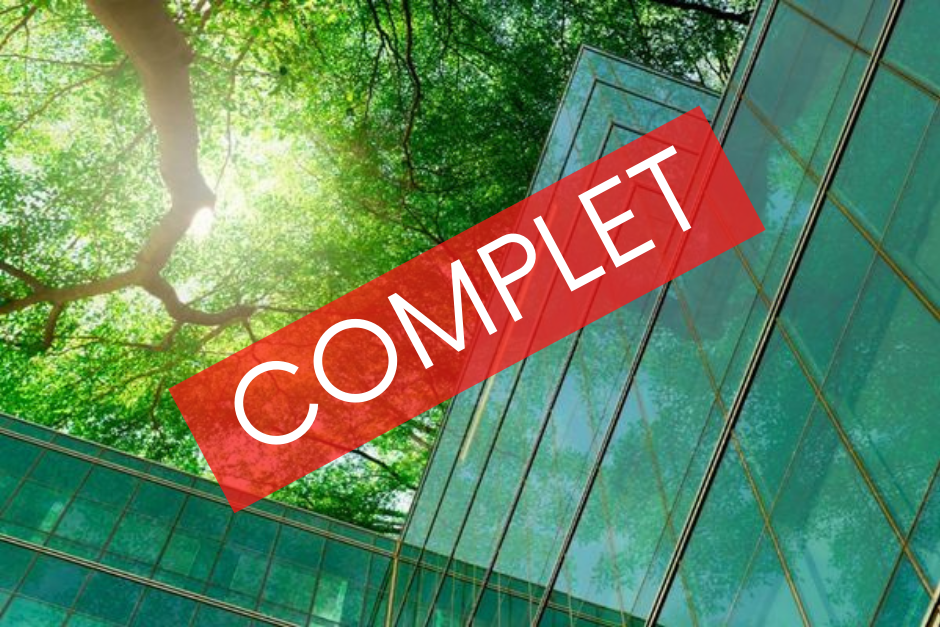 This event is cloded. Contact us for more details
This event is sold out, see you at the next edition!
From 2:30 to 6 p.m.
Maison du développement durable
50 St, Catherine St. West
Montreal, H2X 3V4
Schedule
2:30 – Welcome and registration
3:00 – Word from the committee president
3:10 – Presentations
4:25 – Closing speech
4:30 – Cocktails - networking
6:00 – End of event
The Building Energy Challenge will hold its first Innovation / Carboneutralit event on January 26. As part of this activity, various firms in the energy sector were selected by a jury to present their energy innovations or solutions to an audience of property managers.
Selected Energy firms:
BGI ANALYTICS
Several energy-efficient buildings have already been constructed. It is a question now of making them intelligent buildings, optimizing their potential by making use of their energy consumption data. By means of the Dybec analytic platform, our team of experts use your data to establish precise monitoring of comfort and energy consumption based on the performance of each HVAC system. Our approach is very much attuned to our climate, the energy crisis and the current shortage of manpower.
Guest Speaker: Benoit Guenette, directeur innovation, BGI Analytics
TECHNOLOGIES PROPRES TGWT
Our mission at TGWT is to make water treatment simple, sustainable and profitable for steam boilers, cooling towers, closed-loop systems and wastewater treatment. Our plant-based products provide a reduction of up to 20% in water consumption, and up to 15% in greenhouse emissions and energy consumption.
Guest Speaker: Paule Genest, directrice, ESG & développement, eau et énergie, TGWT
GROUPE MASTER
In the majority of buildings, a major source of energy consumption is the energy used to heat water systems. Given important factors such as Legionaires' disease, minimum water storage temperature and the outdoor air temperature, traditional heat pumps in residential water systems have their limitations. Using CO2, however, helps to overcome many os those constraints and to increase energy efficiency in terms of water consumption.
Guest Speaker: Charles Gautier, Outside Sales Representative, Consulting-Engineering, The Master Group
MARMOTT ENERGIES
Geothermal energy and its system of standing column wells can reduce the amount of energy consumed in a building by more than 65%. A viable, lower-cost economic alternative, it helps reduce or completely eliminate the use of natural gas for heating.
Guest Speaker: Nathalie H. Tremblay, President and Founder, Marmott Energies
SOFIAC :
SOFIAC (Société de Financement et d'Accompagnement en efficacité énergétique), identifies, optimizes, builds and defrays 100% of the costs of implementing energy efficiency and greenhouse gas reduction projects, in exchange for shared energy cost savings. This specialized investment fund is actively involved in efforts to combat climate change, and provides access to patient, inexpensive capital.
Speaker: Michel Méthot, Vice-President and Director, Eastern Canada, SOFIAC
Presented by




In partnership with


Training and conference partner

DID YOU KNOW?
This activity could be recognized for your continuing education. Simply request a certificate of attendance at the end of the activity and present it to the organization concerned to obtain recognition. Please contact your professional order to validate if the proposed activity is accepted.
*Please advise us of any food allergies or intolerances
** Only BOMA Quebec members can purchase booklets of 10 tickets. The value of one (1) ticket = $65

Registration is still required for ticket holders!
Click here to purchase a booklet
* Can't be paid with ticket