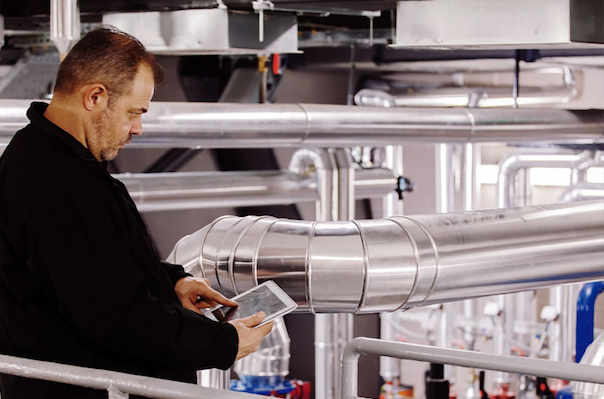 January 25, from 9:00 to 11:15 a.m.


Detailed Schedule:
9:00 a.m. - Greeting
9:10 to 11:10 a.m. - Workshop
11:15 - End of activity
***The vaccination passport will be required. Thank you for your understanding and cooperation.
The benefits of recommissioning projects for building mechanical systems are well documented. With minimal investment, many managers have achieved energy savings of 10 to 20%, while improving the comfort of their buildings. To ensure that a decommissioning project is a success, two key elements are necessary: the professional's level of expertise, and the mandate given by the building manager.
This workshop has been specially designed for property managers and clients, and will cover all the essential elements, allowing you to properly draft the mandate you give to the expert. It will provide guidelines for selecting an expert, and information on financial assistance available.
Animation
Geneviève Gauthier, National Manager, Econoler
Content
Recommissioning a building's Mechanical Systems 101: Stéphan Gagnon, Project Manager, MERN
Which buildings to prioritize and how to prepare an estimate: Dominic Turgeon, Project engineer, CanmetÉNERGIE - Natural Resources Canada
Choosing a project: Jérôme Conraud, Director of Utilities and Energy Management at McGill University.
Case study: Maxime Poulin, Groupe immobilier Desjardins
Financial assistance available: Geneviève Gauthier, National Manager, Econoler
Details
Reception (9 to 9:10 a.m.)

Speaker: To be confirmed
Duration: 10 minutes
Content: Presentation of workshops and of the Building Energy Challenge objectives

Recommissioning Mechanical Systems 101 (9:10 to 9:30)

Speaker: Stéphan Gagnon, Ministry of Energy and Natural Resources
Duration: 20 minutes (15 + 5)
Content: Major principles, benefits, phases, announcement of Énergia finalists

Which buildings to prioritize and how to prepare an estimate (9:30 to 10)

Speaker: Dominic Turgeon, CanmetENERGY – Natural Resources Canada
Duration: 30 minutes (20 + 10)
Content: Presentation of a pre-selection tool and a typical estimate

Pause (10 to 10:15)
Case study (10:15 to 10:35)

Speaker: Maxime Poulin, Desjardins Real Estate Investment Group
Duration: 20 minutes (15 + 5)
Content: Choose the buildings to be commissioned, choice of modes (classic recommissioning or continuous recommissioning), choice of professional or continuous commissioning software and collaboration between the various levels of management and teams of professionals.

Choosing a professional: Guidelines (10:35 to 10:55)

Speaker: Jérôme Conraud, McGill University
Duration: 20 minutes (10 + 10)
Content: Feedback on successful and not-so-successful projects. Jérôme Conraud will share McGill's experience with re-commissioning projects. He will outline the winning conditions for successful collaboration with recommissioning professionals. How does one choose the right professionals? What structure should be put in place to support them? How to ensure that objectives are met? What are the pitfalls to avoid? These are some of the questions addressed in this presentation.
Closing words (10:55 to 11)

Speaker: To be confirmed
Subsidies (Énergir, MÉRN)
Duration: 15 minutes
Training and conference Partner





DID YOU KNOW?
This activity could be recognized for your continuing education. All you have to do is ask for a certificate of attendance at the end of the activity and submit it to the concerned organization for recognition. Please contact your professional order to validate if the proposed activity is accepted.