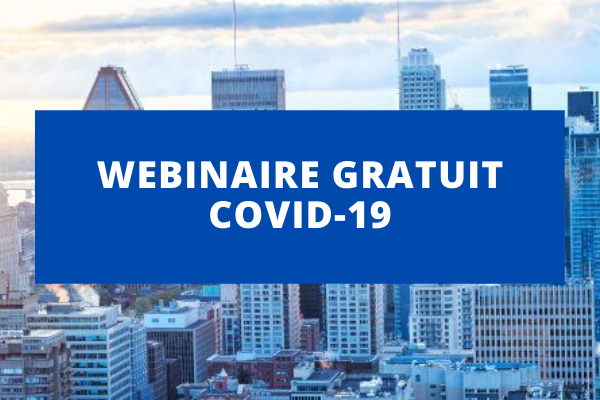 Wednesday, April 1 from 12:00 p.m. to 1:30 p.m.
Free webinar for members only.
The link of the event will be sent to registered participants before the event.
Send all your questions to the following place: Webinar COVID-19 - Ask your questions ! or ask them live during the event.
Thank you for submitting your questions no later than Tuesday, March 31 at 10 a.m. You will also be able to ask other questions during the conference.

You are not available during this time slot ? Register anyway, we will send you the registration once the webinar is over!
5 EXPERTS ANSWER YOUR QUESTIONS LIVE
We receive several very relevant questions from our members regarding the best practices to adopt in the current context. BOMA Québec therefore offers you a webinar bringing together 5 experts from our industry who will share their advice and thoughts on a variety of subjects that concern you: operations guide, adapting reality to each case, virtual meeting with staff on site, maintenance - what is essential, what is not, the best rules of conduct to adopt, the collection of rents and many other subjects!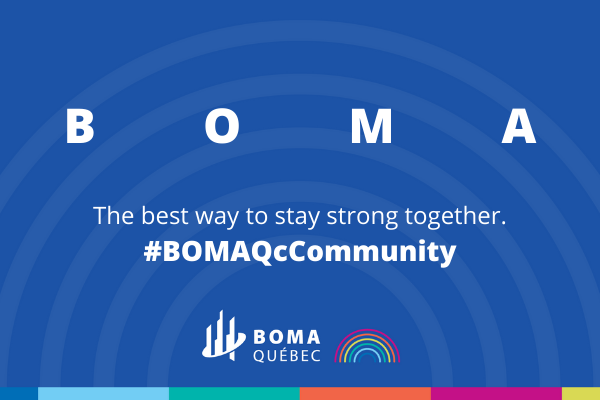 Our panelists:
BRUNO TURCOTTE, B.A.A., É.A
Senior Director, Real Estate Asset Management
La Capitale Insurance and financial services
ANNIK DESMARTEAU
Vice-president offices Quebec
Ivanhoé Cambridge
LINDA PLANTE, CPA, CMA
Director of property management
Solidarity real estate fund FTQ
CHRISTOPHER ARNAOUTELIS, B.COM
Vice President Operations and Construction
Crofton moore
DOMINIC GILBERT, BAA
Vice President, Operations
Carbonleo
THE WHOLE BOMA QUÉBEC COMMUNITY IS UNITED TO FACE THIS UNIQUE CHALLENGE!

TOGETHER, EVERYTHING IS POSSIBLE, EVEN REMOTELY!
* Can't be paid with ticket