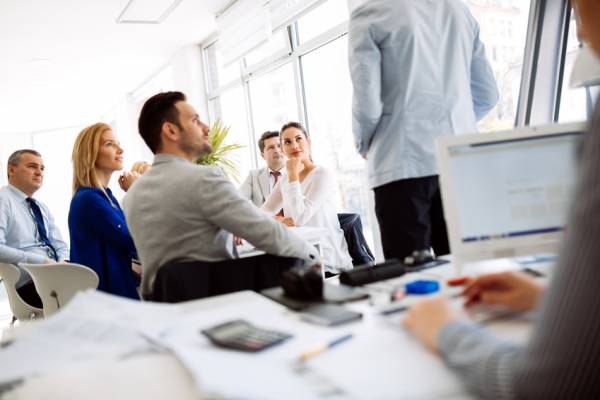 From 8:15 AM to 4:15 PM
Hôtel ALT Montréal
120, Peel Street, Montreal, QC H3C 0L8

Detailed schedule :
8:15 – 8:30 a.m.: Registration
8:30 – 9:00 a.m.: Overview of ESPM functionalities (targets, reports)
9:00 – 9:30 a.m.: Procedures for transferring ESPM data to RETScreen
9:30 - 10:00 a.m.: Overview of Portfolio Analysis with RETScreen
10:00 – 10:30 a.m.: Pause
10:30 – 11:30 a.m.: Review of energy performance analysis + feasibility study analysis with RETScreen
11:30 – 12:00 a.m.: RETScreen workshop
12.00 – 1:00 p.m.: Lunch*
1:00 – 2:00 p.m.: RETScreen workshop (continuation)
2:00 – 2:30 p.m.: Pause
2:30 – 3:15 p.m.: Presentation on subsidies available
3:15 – 16 :15 p.m.: Workshop with TEQ, HQ, Énergir
This day of training and workshops has been specially designed for Building Energy Challenge participants to support them in their projects to save energy and lower greenhouse gas emissions. The morning features an overview of the analytical functions of the Energy Star Portfolio Manager platform, and an explanation of the procedure for transferring data to RETScreen. RETScreen is a clean energy management software package that allows users to track and analyze energy performance, as well as the feasibility of energy efficiency and renewable energy projects.
After learning how to use RETScreen, you will be able to put your learning into practice in a workshop where you will be assisted by experts. The afternoon presentation will help demystify the grant application process, and you'll learn how to maximize any financing you receive. Transition énergétique Québec, Hydro-Québec and Énergir representatives will be on hand to help you quickly identify the financial aid programs available to support you in realizing your projects.

Don't miss this training session!
Priority to property managers.

Guest Speakers:
Farah Sheriff, M.Sc.A., CMVP
Chief Engineer for RETScreen International
Christian Lemieux
Manager, Energy Efficiency Projects, Econoler
Sami Maksoud
Energy Efficiency Consultant, Énergir
Samira-Hélène Sammoun
Ingénieur dans l'équipe Expertise énergétique, Hydro-Québec
Marco Girouard
EcoPerformance Program Manager, Operations & Innovation Directorate, Transition énergétique Québec
DID YOU KNOW?
This activity could be recognized for your continuing education. All you have to do is ask for a certificate of attendance at the end of the activity and submit it to the concerned organization for recognition. Please contact your professional order to validate if the proposed activity is accepted.
Workshop supported by Natural Resources Canada


- *Please advise us of any food intolerance or allergy
- Registration mandatory
* Can't be paid with ticket