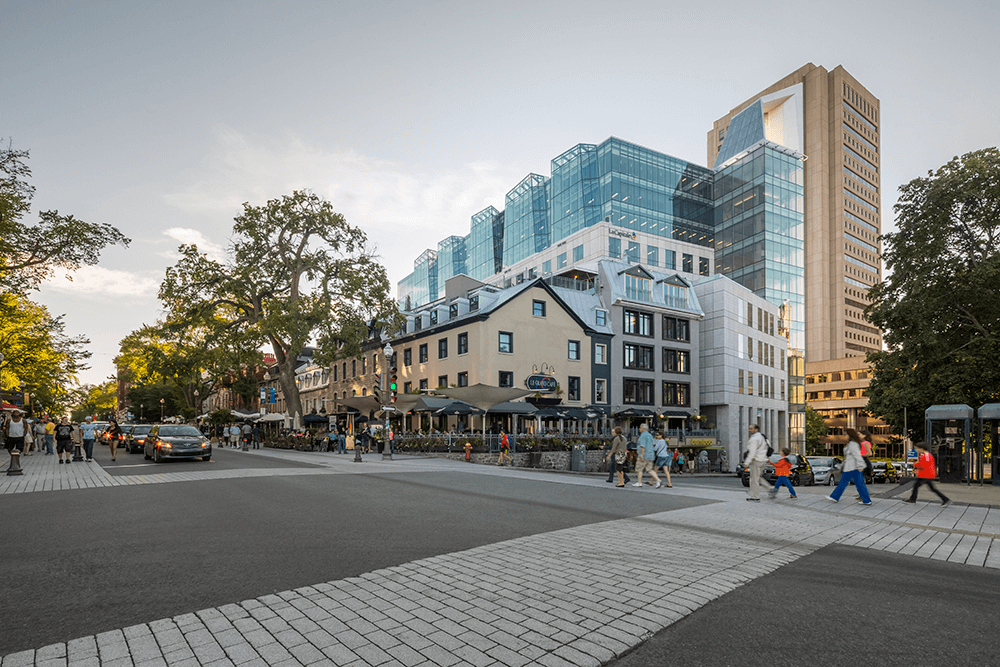 11:30 a.m. to 2:00 p.m.
CLUB ST-JAMES
1145, Union Avenue, Montreal (Québec) H3B 3C24
Program:
11:30 - Welcoming cocktail
12:00 - Lunch service *
12:45 - Presentation
2:00 - End of activity
The Vivre en Ville organization offers owners and managers of office buildings an exclusive tool to help raise the profile of their property portfolio – the Building Site Eco-responsibility Index. Indeed, certain siting choices are of greater benefit to tenants and the surrounding community than others.
With special emphasis on the advantages of the concept of an eco-responsible location, the organization will present this index, which allows owners and managers to self-certify their buildings and also provides investors with a valuable tool when considering possible acquisitions.
At the end of the presentation, panelists from the business community and the municipal affairs milieu will discuss the issues involved in assessing building sites and locations.
Guest speaker : Amandine Rambert, Urb. OUQ, coordinator - Regional planning and town planning, Vivre en Ville


Invited panelists :
Serge Cormier, Construction Director, Fonds immobilier de solidarité FTQ. The importance of location for a promoter / investor / partner and its impact on the ecoresponsibility and carbon footprint.
Josée Chiasson, Development of economic centers Director, Economic Development, City of Montreal. Work with local economic players to develop an integrated sustainable vision and initiate innovative projects to increase industrial synergies and economic growth.


Panel animator :
Christian Savard, General Manager, Vivre en Ville.
If you wish to pay with tickets, note that this event requires 1 BOMA Event** tickets.

Training and Conference PARTNER



* Please advise us of any food intolerance or allergy
**Only BOMA Québec members can purchase a 10-ticket BOMA Event booklet. The value of one (1) ticket = $62.50
Registration is mandatory even for ticket holders!
Click here to purchase ticket booklets.
Did you know?
This activity may be eligible for a continuing education credit. At the end of the event, ask for a certificate of attendance and send it to the relevant organization to obtain a credit****.
**** According to the period of reference and the subjects specified in the regulations in effect at that organization. Contact your professional order to make sure that it meets the criteria for a recognized activity.