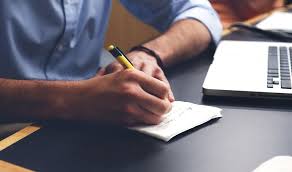 Four days course, September 16, 21, 28, 30

8:30 AM to 12 PM
VIRTUAL WORKSHOP
Please note that these online continuing education sessions constitute your entire time commitment. No additional work or exams are required to complete the courses and obtain your professional credits.
Registration includes the manual that will be sent to you.
Include course manual in English only.
A nine-module, two-day course, targeted for commercial real estate property managers with a minimum of 3-5 years of experience. Classroom instruction from seasoned professionals, reinforced by case studies and student discussion. A complete package-instruction, peer networking, and a comprehensive course manual that is easy to read and understand and a valuable resource back on the job. Examines the most efficient ways to work on the leasing process with the property management team, brokerage team, architects, engineers, designers, consultants, government regulators and inspectors, mortgage servicing team and tenants. Provides course participants the opportunity to participate in a case study regarding the leasing process, serving the role of either the tenant or landlord in a mock lease negotiation, followed by group discussions and sharing team results.
Guest former: Jean-François Bigras, CPM, RPA, MBA
The Lease Analysis, Valuation, Negotiation and Approval Curriculum— What You'll Learn
Module 1: The Real Estate Asset Manager
Roles and responsibilities of an asset manager
Ownership types
Real estate markets and product types
Asset manager's responsibilities in acquisitions; property manager selection and monitoring; leasing; business plans, budgets and capital plans; hold/sell analysis; tenant relations
Module 2: Economic Impact on Real Estate Fundamentals and Lease Negotiations
Relevance of economic principles to real estate
Difference between macroeconomics and microeconomics and how each plays a role in real estate business
Government's role and effect on the economy
How economy and supply/demand impact real estate fundamentals
Module 3: Negotiating Strategies
The steps to successful negotiations
Utilizing (and countering) negotiating tactics
The importance of follow-through and evaluation
Negotiations group exercise
Module 4: Parties Involved in the Lease Negotiation
Roles of asset manager, property management team, brokerage team, architects, engineers, designers, consultants, government regulators and inspectors, mortgage servicing team, and tenants in the leasing process
How these parties work together to complete the leasing transaction
Module 5: Choosing a Brokerage Team
Connection between brokerage team and value of the property
Steps in evaluating, selecting and contracting with brokerage team, including the RFP process
Module 6: Deal Transaction Flow
How leasing impacts the value of the property
Pre-transaction, transaction, and post-transaction phases of the leasing process – everything from understanding the owner's goals, to showing and leasing the space, to tenant move-in
Module 7: Principal Lease Terms and Provisions
Key lease provisions and impact on value
Types of leases – gross, net, hybrid, GSA leases
Basic financial considerations of a lease to calculate total occupancy cost, net effective rent, and advanced recovery items
Floor measurement
The lease through the eyes of an asset manager
Module 8: Case Study – New Lease
Basic concepts associated with valuing a lease, including financial analysis formulae (NPV, IRR, ROI, simple payback); types of leases
Principles of the leasing process from the tenant's and landlord's perspective
Lease structure, including rent options
Impact of the lease on the value of the property
Case Study (group exercise) – landlord/tenant negotiations
Module 9: Value Creation at the Property Level
Wrap-up – how the "team" (asset manager, property manager, leasing team) works together to add value to the property through leasing, tenant retention, property operations, and environmental and sustainability practices
Review of key concepts and takeaways
Training and conferences Partner
DID YOU KNOW?
This activity could be recognized for your continuing education. All you have to do is ask for a certificate of attendance at the end of the activity and submit it to the concerned organization for recognition. Please contact your professional order to validate if the proposed activity is accepted.
**Given the circumstances related to COVID-19, and our physical absence from the BOMA Quebec office, please note that only credit card payments are accepted. Our priority is to quickly confirm your registration and ensure your participation in the activities.
* Can't be paid with ticket