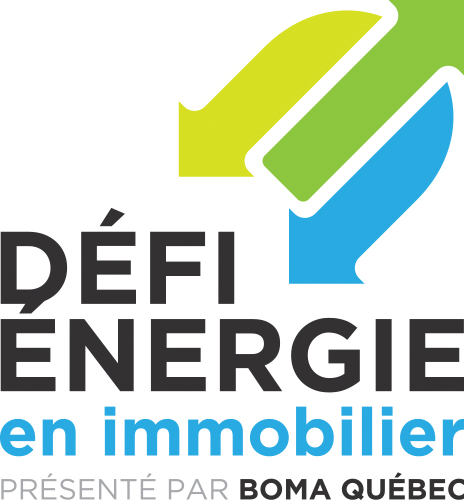 3:30 p.m. to 6 p.m.
Le Club Saint-James
1145 Union Avenue, Montreal (Quebec) H3B 3C2
Program:
3:30 - Welcome and registration
4 - Presentation
5 - Cocktail
6 - End of activity
After three years of planning, last May BOMA Quebec launched the Building Energy Challenge.
What is the Building Energy Challenge (BEC)?
The Building Energy Challenge is a friendly, stimulating competition that will take place over 4 years. The goal is to reduce energy consumption and greenhouse gas emissions (GHGs) in commercial, institutional and multi-residential buildings across Quebec through COLLABORATION, SHARING KNOWLEDGE and INNOVATION.
This BOMA Quebec initiative was created in collaboration with the City of Montreal, Hydro Québec and Énergir et Transition énergétique Québec. It is aimed at owners, managers and tenants interested in implementing state-of-the-art management practices to improve energy performance now and over the long term.
The BEC was inspired by successful energy efficiency projects in other big cities, notably BOMA Toronto's RACE 2 REDUCE – The Smart Energy Building Challenge. The BOMA Quebec project takes into account the Quebec context and the specific objectives of the Quebec government's 2030 Energy Policy, which aims to improve energy efficiency by 15% and to reduce the consumption of petroleum products by 40%. The City of Montreal is also focused on reducing greenhouse gas emissions with its 2016-20 sustainable development plan.
The BEC is a unique occasion for collaboration between the government, municipalities, building owners and managers, building users and tenants, and leading figures in the real estate industry, an opportunity to reduce the environmental impact of buildings across the province.
WHY SHOULD I TAKE PART?
Make a real impact – reduce energy consumption and GHG emissions
Develop a concrete energy management strategy
Improve your energy performance
Reduce your energy costs and operating budgets
Get access to unique resources for implementing effective measures
Take advantage of a dynamic showcase and positive public image for your organization
Information Session
BOMA invites members to attend a BEC information session so that they can become better informed on this program.
The presentation will cover:
Details of the program;
Answers to your questions;
Documentations
* Can't be paid with ticket