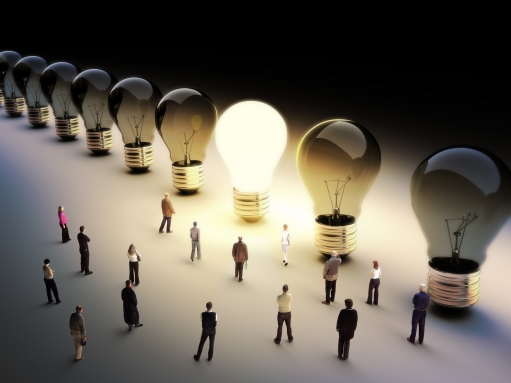 La Maison du développement durable
50 Sainte-Catherine Street West
Montreal, Quebec H2X 3V4
Detailed Schedule
2:30 to 3 p.m. - Registration
3 to 3:45 p.m. - Presentation 1: Master Plan for Energy Transition, Innovation and Efficiency – Taking Action and Reaching Targets (In french)

3:45 to 4:30 p.m. - Presentation 2: Exemplary Energy Management Practices in Quebec Buildings( In fench)

4:30 to 4:45 p.m. - Break
4:45 to 5:30 p.m. - Presentation 3: La Tour Aimia/Altoria: Unique Design of this Mixed-Use Hybrid (In french)

5:30 to 6 p.m. - Cocktail
6 p.m. to 6:30 p.m. - BOMA BEST® Certification ceremony

6:30 P.M. TO 8 P.M. - Cocktail
Come and HONOUR the efforts of firms certified BOMA BEST®

REMINDER! Deadline for submissions: March 2, 2018
Conferences and guest speakers:
3 p.m. Presentation 1: Master Plan for Energy Transition, Innovation and Efficiency – Taking Action and Reaching Targets
The Government of Quebec is committed to reducing greenhouse gas emissions by 37.5% (compared to the 1990 levels) by the year 2030. The 2030 Energy Policy will serve as an engine driving energy transition in Quebec, and the master plan for energy transition, innovation and efficiency will establish the means and measures, outlining action to be taken and targets to be reached. The first part of the plan will cover the period from 2018 to 2023 and will apply to Quebec as a whole. It will affect government ministries and organizations, energy distributors, businesses, municipalities and citizens. The speaker will present the objectives and principal measures of the master plan that will affect commercial and institutional buildings.
Energy Transition Quebec (TEQ) is a government-owned entity created to ensure energy transition in Quebec. Its mission is to support, stimulate and promote energy transition, innovation and efficiency, and also to coordinate the implementation of all programs and measures required to reach the energy targets defined by the government.
Guest Speaker: Mathieu Payeur, Directeur, Direction des partenariats stratégiques de Transition énergétique Québec
3:45 p.m. Presentation 2: Exemplary Energy Management Practices in Quebec Buildings

Energy management is an integral component that must be included into the overall management of a building. Aimed at building managers, this talk will focus on the most important elements of a new energy management guide, highlighting five exemplary cases where the guide has been applied in buildings and property holdings across Quebec. The guide is the result of a research project conducted by Transition énergétique Québec (TEQ). Often limited to the technical management of electro-mechanical equipment and computerized control and monitoring systems, energy management also includes a strong management component. That function cannot be deployed in uniform fashion from one building to another. It must be adapted to the management style and characteristics of each building or property. It must also be integrated into the various technical and administrative management services in place. Energy management is a specialized area of building management that makes a significant contribution to a building's overall performance.

Guest Speaker: Andrée De Serres, Ph.D., Ivanhoe Cambridge Real Estate Chair at ESG UQAM

4:45 p.m. Presentation 3: La Tour Aimia/Altoria: Unique Design of this Mixed-Use Hybrid Building
The Aimia/Altoria tower is one of those rare properties in Montreal that include both residential and commercial components. This unique project integrates an office tower with a condominium complex and a commercial sector.
To respond to different energy needs that vary constantly in each sector, a thermal loop connected to hybrid heat pumps and a geothermal network captures, redirects and reuses available waste energy to heat and cool office spaces and condo units. This complex and its integrated urban heating and cooling system took third place at the prestigious international ASHRAE Technology Awards 2015. The building has also been awarded LEED Gold and Silver certification.
The presentation will describe how the mechanical systems are a harmonious blend of contemporary aesthetic design, energy efficiency and high standards of comfort, and how installation and operational costs have been optimized.
Guest Speaker: Daniel Robert, Eng., PA LEED, Vice-President Engineering, Kolostatinc
If you wish to pay with tickets, note that this event requires 2 BOMA Event** tickets.
Training and Conference PARTNER


* Please advise us of any food intolerance or allergy
**Only BOMA Québec members can purchase a 10-ticket BOMA Event booklet. The value of one (1) ticket = $62.50
Registration is mandatory even for ticket holders!
Click here to purchase ticket booklets.