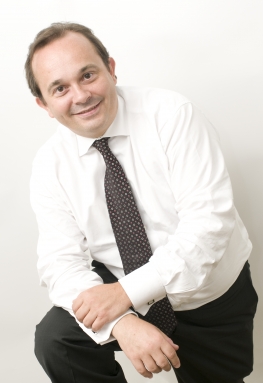 11:30 a.m. to 2 p.m.
Le Club Saint-James
1145 Union Avenue, Montreal (Quebec) H3B 3C2
Program:
11:30 - Welcoming cocktail
12 - Lunch service *
12:45 - Presentation
14 - End of activity
Improvements to quality of life, energy efficiency and financial value (while limiting risk and obsolescence) that benefit both users and investors.
Guest speaker: Frank Hovorka, Director of Strategy at QUARTUS in France
Ever since a first energy efficiency directive was issued in 2010, Europe has adopted a stringent regulatory framework for energy efficiency for all sorts of buildings: office towers, multi-residential buildings, shopping centres, institutions and industrial buildings. France has included these elements in its legislation and regulations, establishing in 2012 some of the world's most ambitious thermal regulations for new buildings. Real estate industry players have responded by developing plans to transform existing buildings or new construction projects, the aim being greater energy efficiency performance. In some cases these plans include bold targets such as NZEB (nearly zero energy building), where the parameters remain to be defined (a building's energy consumption, how a building is used (activities, etc.), the impact of grey energy, issues such as restricted mobility, etc.). Mr. Hovorka will present cases of new or existing buildings in France and in Europe that inspire new practices or at the very least raise questions or topics that need to be addressed.
These cases and these practices came about in response to the expectations of institutional investors, insurers and financiers tasked with adhering to the principles of responsible investment, or the Principles of Positive Impact Finance put forth by the United Nations Environment Programme – Finance Initiative as part of the implementation of its sustainable development goals. He will explain how these new practices contribute to improving risk management and the potential these buildings have for increasing financial value.
If you wish to pay with tickets, note that this event requires 1 BOMA Event** ticket.
* Please advise us of any food intolerance or allergy
**Only BOMA Québec members can purchase a 10-ticket BOMA Event booklet. The value of one (1) ticket = $62.50
Registration is mandatory even for ticket holders!
Click here to purchase ticket booklets.