BOMA Quebec was proud to highlight the leadership of the commercial property sector during the BOMA Quebec Grand Gala held on May 13, 2021. This virtual recognition event, which brought together more than 250 key players in the commercial real estate sector, was an opportunity to pay tribute to industry leaders taking part in the BUILDING ENERGY CHALLENGE, the BOMA BEST certification program and the BOMA Awards.
Held every two years to honour excellence in property management, the BOMA Awards competition is the starting point of a journey that will lead the winning organizations to compete with the best in the industry on the national, and then international levels.
Honorary president of the virtual event was Yves-André Godon, the managing director for Quebec at BentallGreenOak, which was also a presenting partner of the event.


2021–22 AWARD WINNERS
The BUILDING OF THE YEAR award honours the stars of the commercial real estate industry who stand out for their excellent building management, the quality of building operations, their concern for resource conservation and environmental awareness. This designation is the most prestigious recognition of the commercial real estate industry in North America.
MAISON MANUVIE – IVANHOE CAMBRIDGE - Category: 250,000 to 499,999 square feet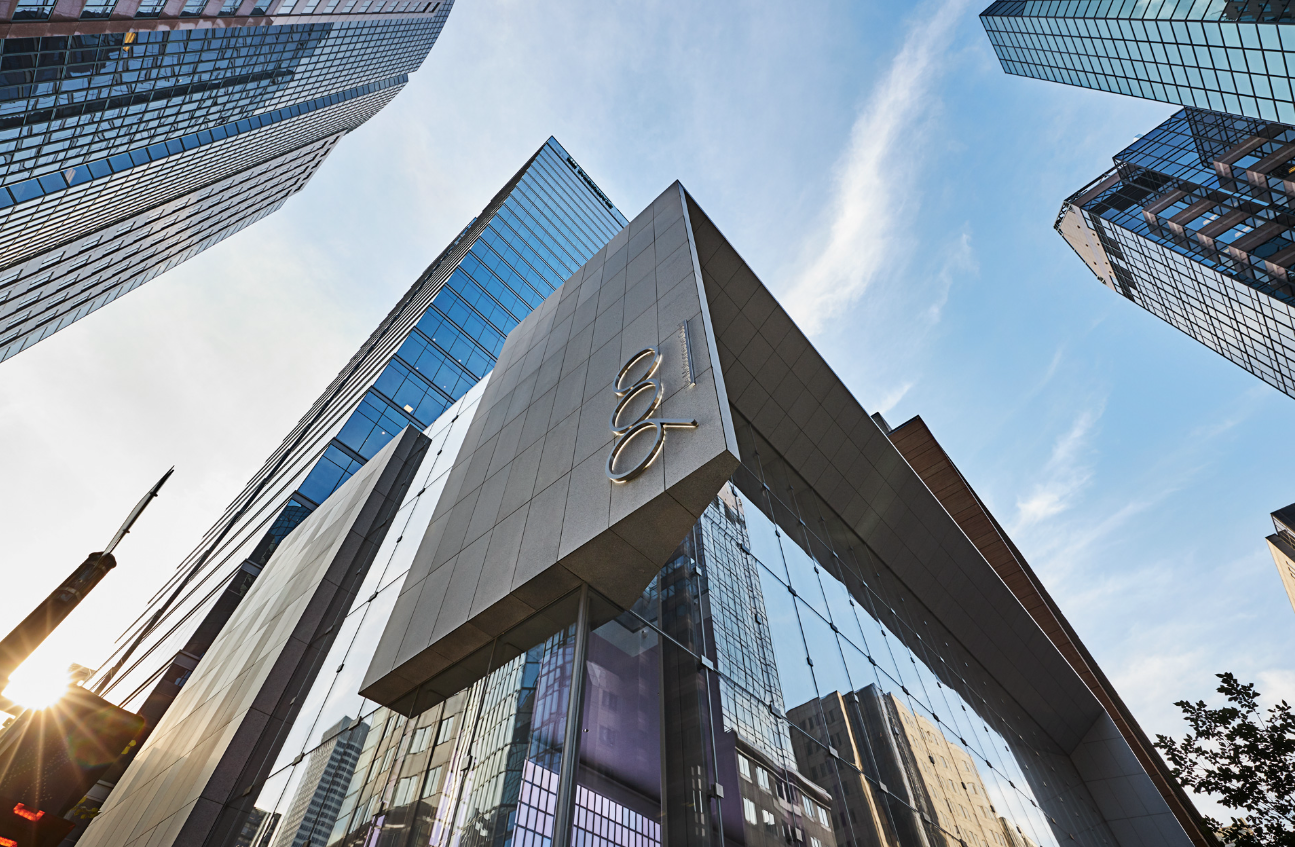 The PINNACLE AWARD honours outstanding customer service. Award winners are companies that demonstrate superior service delivery, innovation, consistency, creativity and integrity.
PETRA GROUP – Category: Customer Service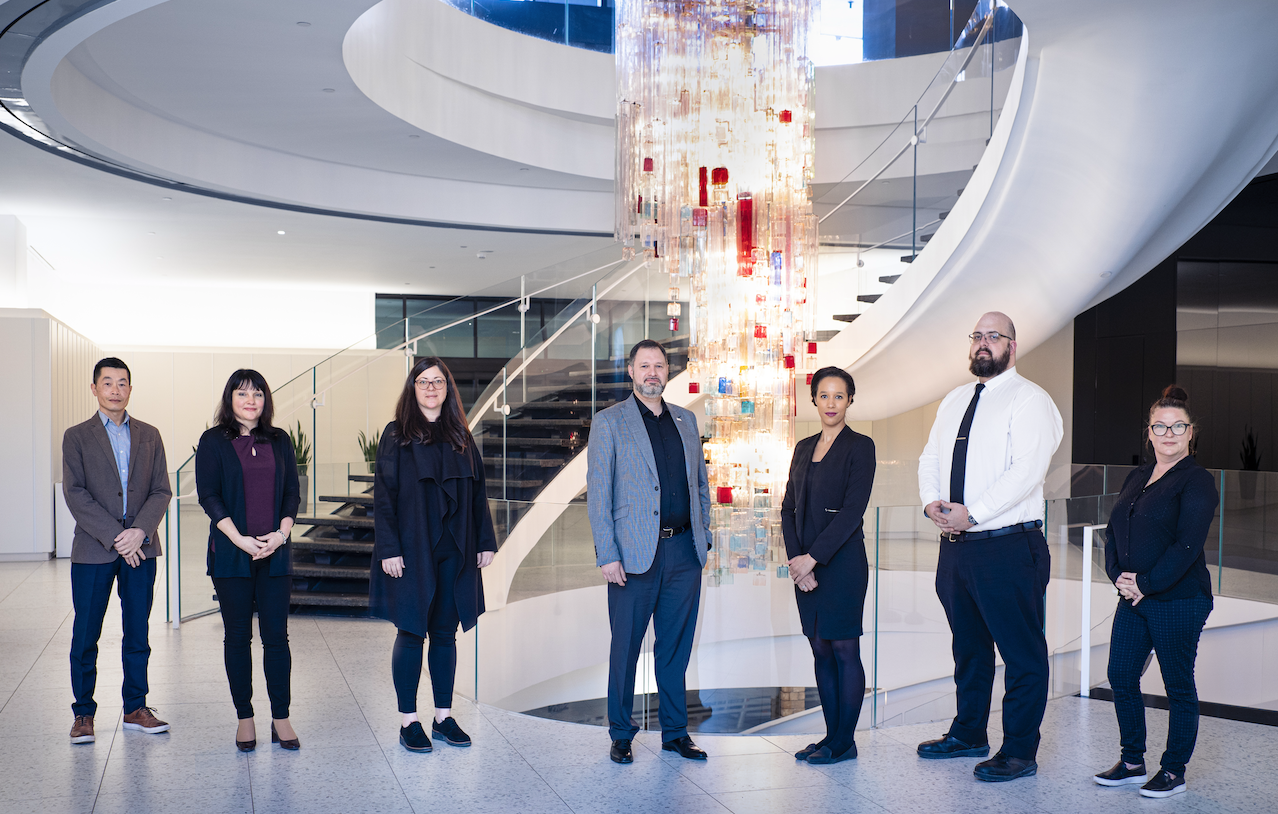 GDI INTEGRATED FACILITY SERVICES – Category: Exceptional Service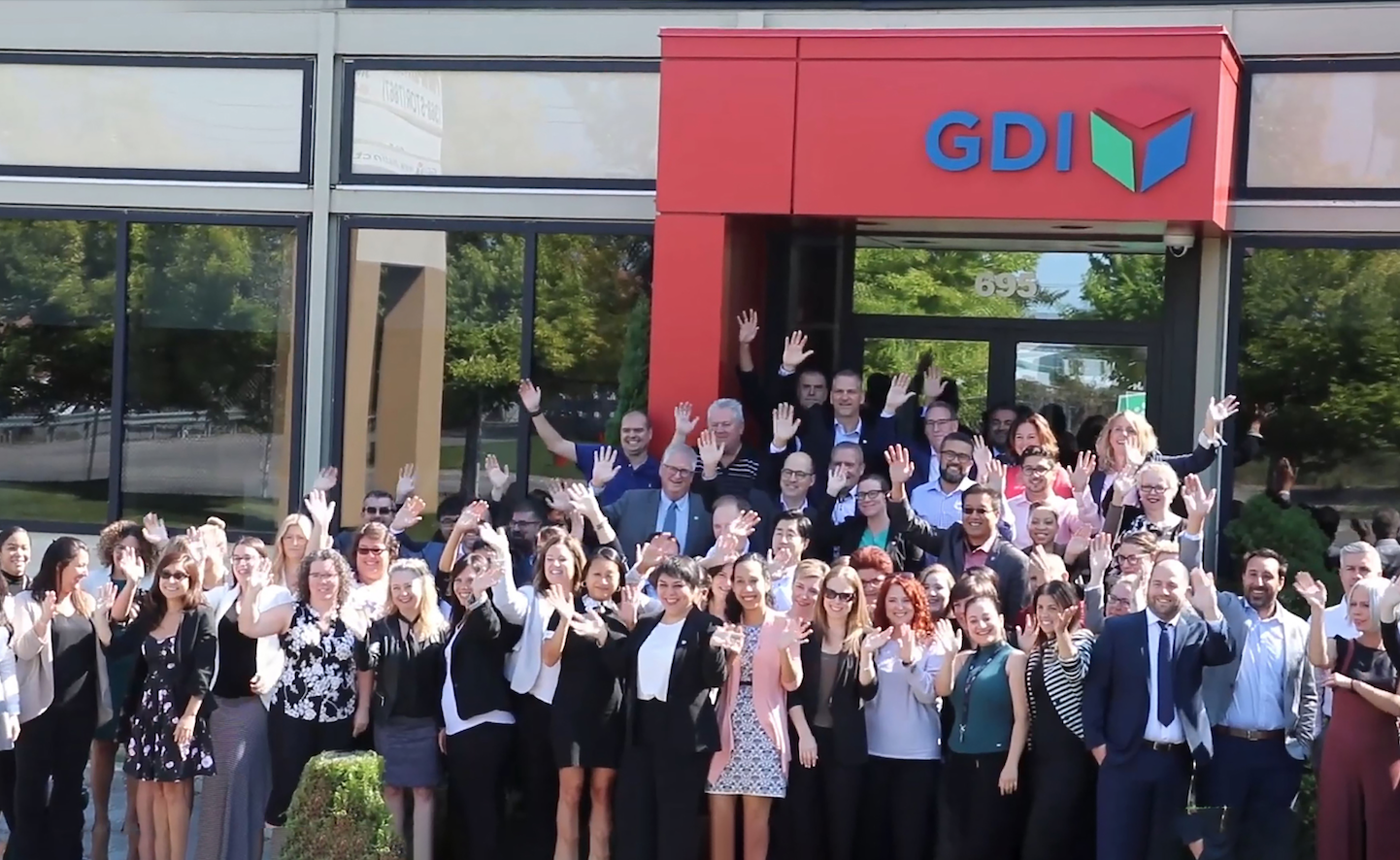 Roy. – Catégor: Innovation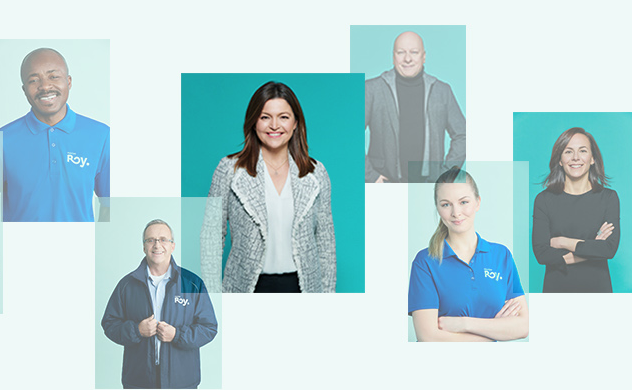 President's Award and the Exceptional Volunteer Award
The President's Award, given to a volunteer member who has distinguished himself/herself with outstanding commitment, dedication, creativity and availability to the organization, was won by Martin Yelle, chair of the Building Management committee and senior director of Manulife Investment Management. The Exceptional Volunteer Awardacknowledges the commitment of a volunteer who has distinguished himself or herself over the past year. It was given to Simon Khaled, chair of the Young Professionals committee and Air Distribution product director for The Master Group. The award automatically qualifies Mr. Khaled to represent Quebec for the BOMA Canada Member of the Yearaward this autumn.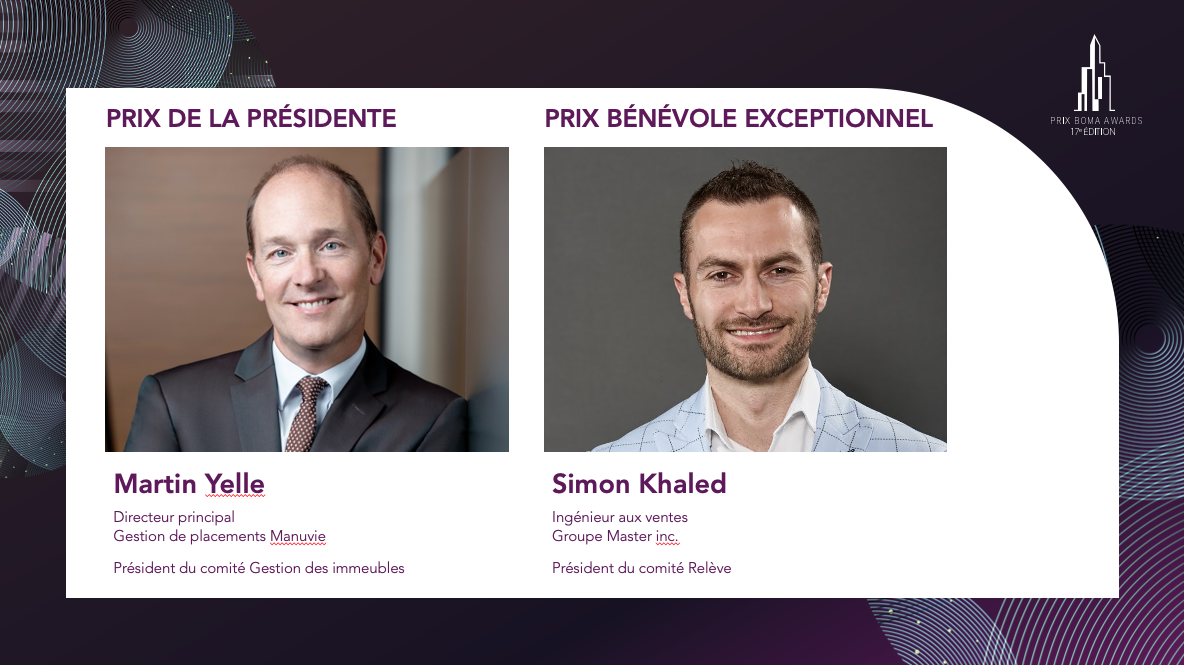 Note that the 2021 BOMA Award and Outstanding volunteer Award winners now qualify for the national competition, which will take place from October 20 and 21 as part of the virtual BOMEX conference. Good luck to one and all!


About BOMA Quebec and the BOMA Awards
BOMA Quebec is the largest association of commercial property owners and managers in the province, and its members own or manage 85% of Class A office buildings in Quebec. A leader in the sector since its inception in 1927, BOMA Quebec has developed a reputation for excellence in property management and for increasing the value of real estate assets. The Association encourages effective, efficient and responsible building management, notably withBOMA BEST®, its avant-garde environmental certification program now recognized throughout the industry. www.boma-quebec.org


-30-

Source:
BOMA Quebec

For information:
Linda Carbone
Executive Director
514 282-3826, ext. 2012 | lcarbone@boma-quebec.org