Montreal, 21 May 2020 – During the annual general meeting of BOMA Quebec held on May 20 in virtual format, the new board of directors proudly announced the election of Annik Desmarteau as the 56th president of the organization.
Annik Desmarteau is vice-president, Offices Quebec, at Ivanhoe Cambridge. Her responsibilities include Place Ville-Marie, 1000 de la Gauchetière, the Jacques Parizeau Building and Maison Manuvie. An energetic manager full of contagious enthusiasm, she recently worked in close collaboration with Cathcart Restaurants and Biergarten, part of the revitalization project at Esplanade Place Ville-Marie. It is a mainstay of the Nouveau Centre project, an investment of over $1 G by Ivanhoe Cambridge to transform this iconic space into a catalyst for downtown social activity.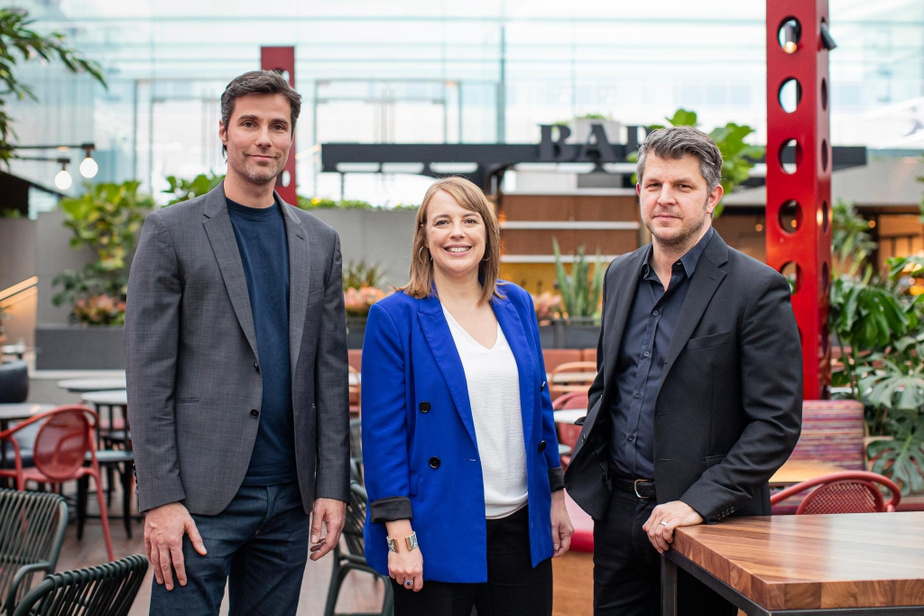 Alexandre Besnard, membre fondateur du groupe A5 Hospitality, Annik Desmarteau, vice-présidente bureaux – Québec d'Ivanhoé Cambridge, et Jean Pelland, architecte et associé principal chez Sid Lee Architecture. Crédit photo: Édoudard Plante-fréchette, La Presse.

She has long been actively involved with BOMA Quebec, and has been a member of the board of directors since 2017. She was president of the communications committee (2013-2015), a member of the organizing committee for BOMEX 2015 (2013-2015), president of the social responsibility committee (2017-2019) and president of the Building Energy Challenge governance committee (since 2018).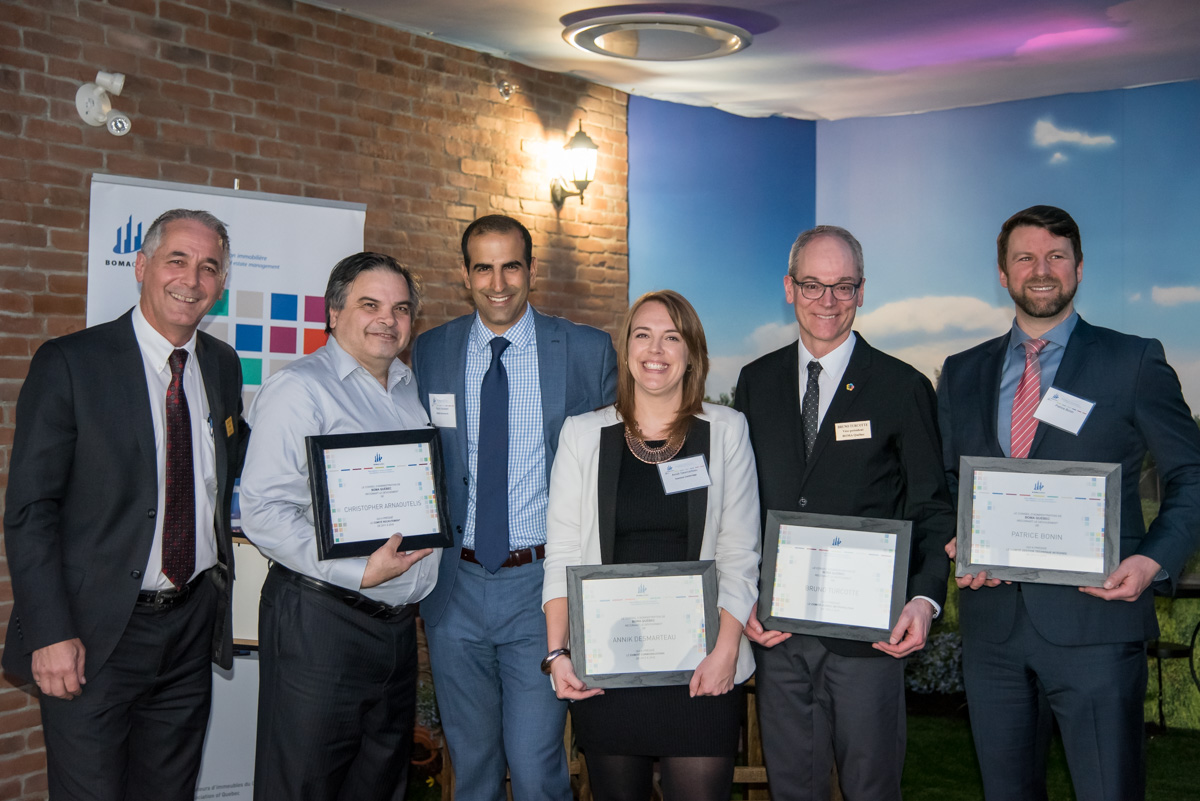 "I am honoured to accept this mandate, and am aware that it also comes with great responsibility. Our industry is experiencing an unprecedented crisis. The members of BOMA Quebec are under exceptional pressure, in terms of both financing and operations. Today more than ever we must work together to get through this period of uncertainty, which also bring its share of opportunities to build the commercial real estate of the future. The challenges are many and substantial, but we shall rise to the occasion. Our industry was doing well and will continue its momentum by adapting intelligently to this new reality," said Annik Desmarteau, president of BOMA Quebec.
She added that "I am the 3rd woman to hold this position over the past 90 years, and I want to say to all women in real estate management that there is a place for you if you want to be involved with BOMA Quebec. It is a bold, dynamic organization that works hard every day to further develop our practice and vision of real estate. Now is the time for collaboration as never before, because it is the most resilient, creative and open-minded people who will find the real estate solutions of tomorrow. Do you want to be part of it? Then there's a place for you here."
The meeting ended with a presentation on the work done by the various committees putting together a series of webinars that provide urgently needed responses to the issues faced by our members during this pandemic period.
A Snapshot of 2019 – 2020 (in french only)
The BOMA Quebec board of directors for 2020-2021:
President
Annik Desmarteau
Vice-President, Offices Quebec
Ivanhoe Cambridge
1st Vice-President
Linda Plante, CMA, CPA
Director, Assets Management
Fonds immobilier de solidarité FTQ
Vice-President
Christopher Arnaoutelis, B. Com.
Vice-president, Operations and Construction
Crofton Moore
Treasurer
Dany Gauthier, CPA, CGA
Senior Director, Real Estate Management
Desjardins
Outgoing President
Bruno Turcotte, B.A.A., É.A.
Senior Director, Real Estate Assets Management
La Capitale Insurance and Financial Services
Executive Director
Linda Carbone, CAE
BOMA Quebec
Directors
Éric Deblois, SSQ Société d'Assurance-vie
Claude Décary, Eng., Bouthillette Parizeau
Michael Di Grappa, RPA, Canderel Management Inc.
Caroline Girard, Devimco
Marie-Claude Lavoie, Concordia University
Peter Morris, BrainBox Al
Steve Poulin, Eng., Société québécoise des infrastructures
Ryan Zamestrieus, RPA, Bentall Green Oak
Ambassadors
Pierre Scott, Eng. Johnson Controls
Jocelyn Trottier, CPA, CA, GDI Services (Quebec)
Governors
Burtsel H. Carrigan, honorary member
Dominic Gilbert, B.A.A., Carbonleo
Anne Marie Guèvremont, RPA, CCPM, honorary member
Jocelyn Lafond, BAA, Aquilini Investment Group Inc.
John Rosato, Ivanhoe Cambridge

About BOMA Quebec
BOMA Quebec is the province's largest association of commercial property owners and managers. Its members own or operate more than 85% of Class A commercial buildings in Quebec. A leader in the sector since its inception in 1927, BOMA Quebec has developed a reputation for excellence in property management, and for increasing the value of real estate assets. The Association actively encourages the adoption of efficient and responsible management of commercial buildings, notably through BOMA BEST®, an avant-garde environmental certification program now recognized throughout the real estate industry. www.boma-quebec.org
- 30 -
Source: BOMA Quebec
For information:
Linda Carbone
Executive Director
lcarbone@boma-quebec.org