You are no doubt aware that April 22 was EARTH DAY. To highlight the event, some forty managers across Quebec set up information booths on April 18 to raise awareness among the occupants of their buildings.
This year a reusable fruit and vegetable bag, made in Quebec was given to visitors to each kiosk.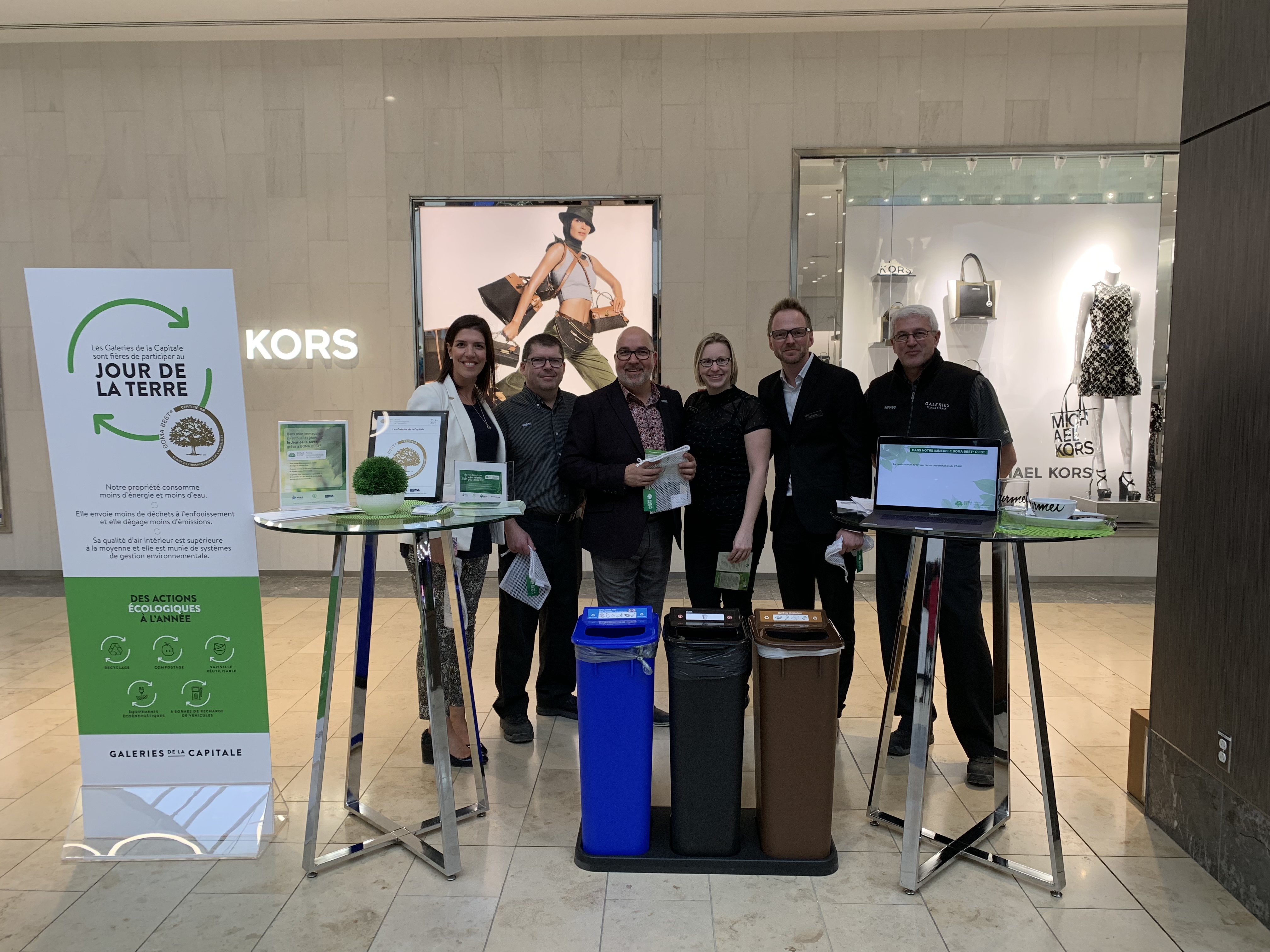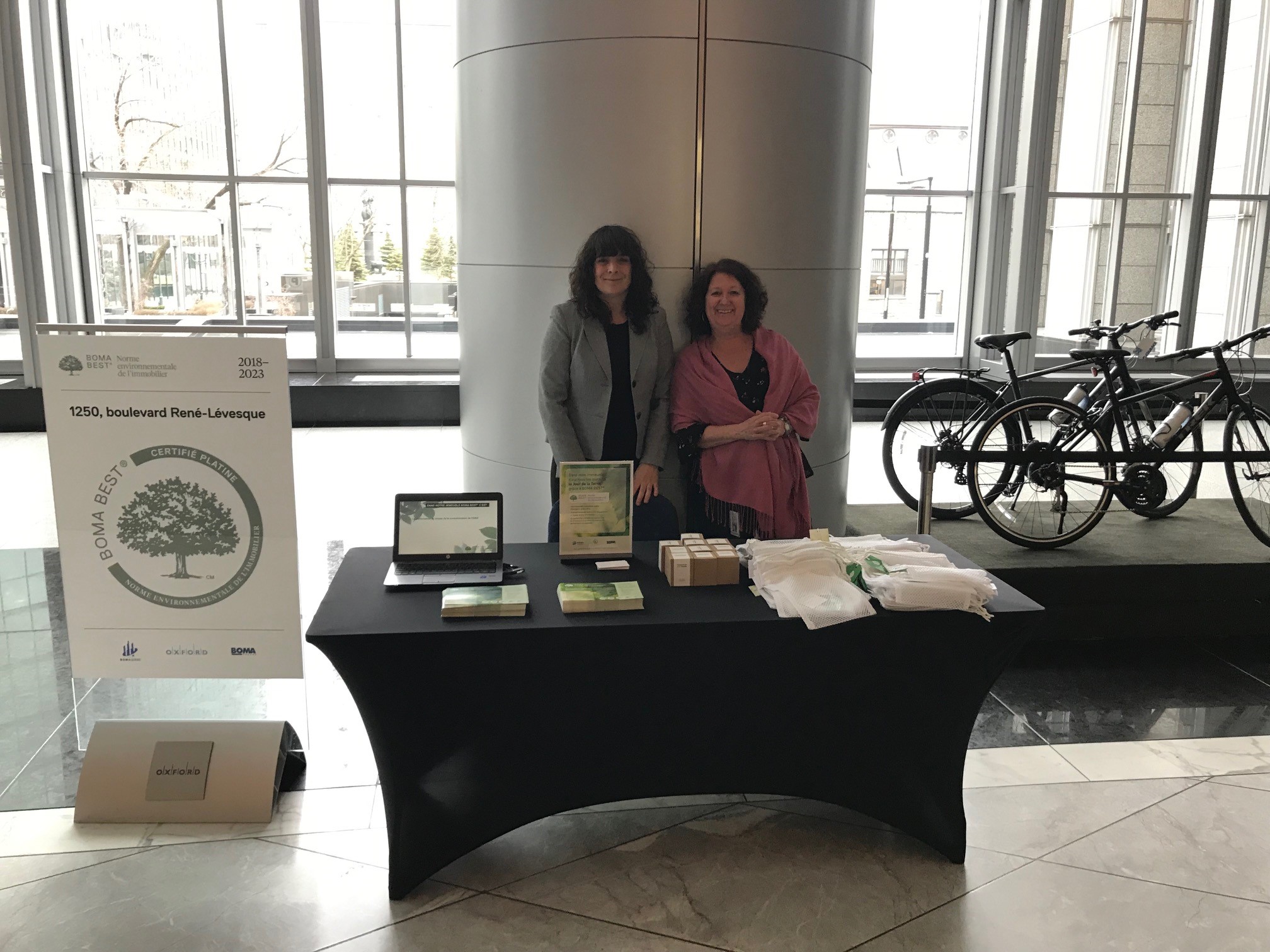 BOMA Quebec would like to thank the managers and owners of all the following buildings for their involvement:
1001 Sherbrooke Est
1100 René-Lévesque
1250 René-Lévesque
1253 McGill College
1350-1360 René-Lévesque Ouest
150 des Commandeurs
2001 Robert-Bourassa
204 Montarville
5445-5455 Complexe de Gaspé
5505 St Laurent
565 Crémazie Est
600 de Maisonneuve (Tour KPMG)
7001-7035 St-Laurent
7250 Mile End
8801 Transcanadienne
Aéroport International Pierre-Elliott-Trudeau de Montréal
Carrefour du Nord-Ouest
Carrefour Richelieu
CDM de Montréal Inc.
Centre de commerce mondial de Montréal
Centre d'Affaires Le Mesnil
Centre Manicouagan
Complexe Desjardins
Complexe Lebourgneuf
Complexe Lebourgneuf Phase II
Édifice CSQ Montréal
Édifice Jacques-Parizeau
Édifice Sun Life
Immeuble Le Windsor
Le 1000 De La Gauchetière
Le 800 René-Lévesque Ouest
Le Bougainvillier
Les Galeries de la Capitale
Les Promenades Drummondville
Place d'Affaires Lebourgneuf - Phase I
Place d'Affaires Lebourgneuf - Phase II
Place Ville Marie
Ressources Naturelles Canada
Siège social de La Capitale Assurance et services financiers
Tour McGill
For complete addresses click here.