July 27, 2016 – Boma Quebec and the Société de développement social (SDS) are pleased to announce the expansion of the Action Médiation 2016 to properties outside of Montreal's downtown core. As the SDS's mandate now includes all of the island of Montreal, caseworkers can now help and counsel property owners and managers in all boroughs and independant cities.
A few options
Annual program: Many commercial properties and hotels in the downtoan core have already opted for the annual option of the Action Médiation 2016 program at a cost of $ 0.01 per square foot (building area). This option is now offered on all of the SDS' territory. Caseworkers regularly visit participating buildings, coach building personnel, defuse potentially problematic situations before they happen and direct those in need to the resources most likely to help them..


"À la carte" option: Caseworkers can also intervene on an ad hoc basis at a cost of $70/hour. However, a free consultation with the Action Médiation coordinator is a pre-requisite. Once a dossier has been opened, building personnel can contact the coordinator for help with particular cases.


Guide: Owners and managers who are interested int eh program can download a guide from BOMA Quebec's web site describing how Action Médiation works. Among others, the guide identifies the program's partners, demystifies homelessness and social marginalization through statistics and graphics; lists local services and organizations; and contains the contact information for the resource person who coordinates with the private sector. Click here to download the guide (in French)
There are several social organizations that assist the homeless, however it can be daunting to figure out which one to contact during a crisis. That's why BOMA Québec encourages its members to choose one of the Action Médiation options. Together, we will help fight homelessness and help vulnerable people reintegrate society.
About SDS :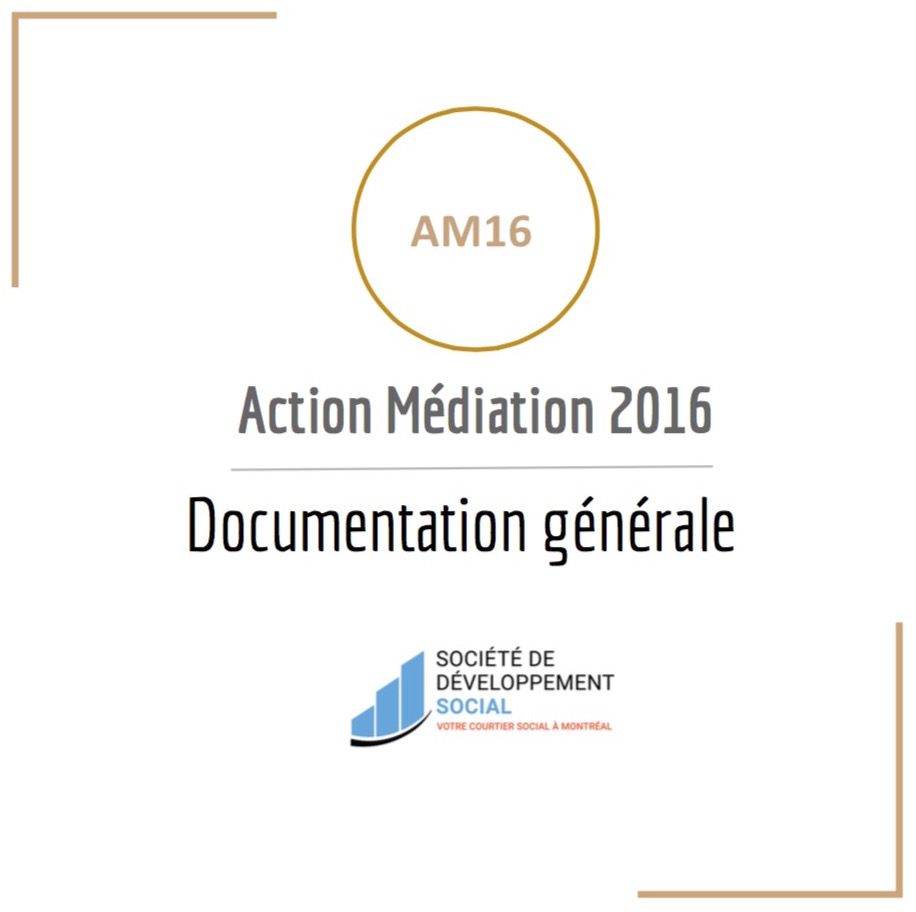 The Société de développement social is North America's first "social broker" whose goal is to resolve social problems related to poverty, homelessness and all forms of social isolation. It acts as a bridge between the business sector and the community sector.
As the city of Montreal's partner to set in motion the Plan montréalais en itinérance 2014-2017, the SDS acts as a catalyst to help businesses and institutions fulfill their social commitments by investing in concrete projets related to homelessness and exclusion. More info at www.courtier.social
Click here to download the news release (in French)
–30 –
Information: