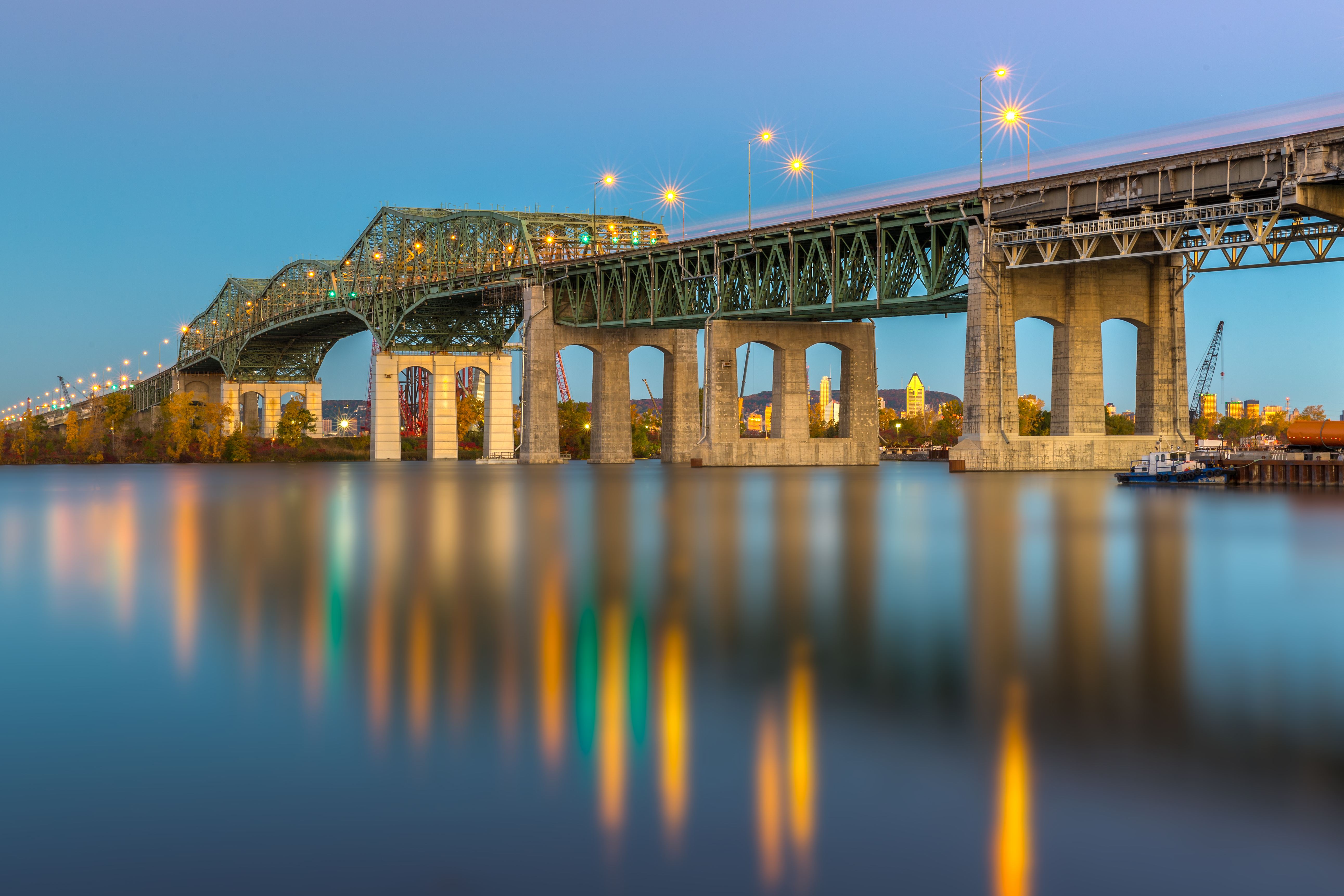 From 12:00 pm to 1:00 pm
VIRTUAL CONFERENCE
FREE FOR MEMBERS
Detailed schedule
11:45 to 12:00 PM - Webex connection
12:00 to 12:10 PM - Word of welcome
12:10 to 12:55 PM – Virtual conference and question period
12:55 to 1:00 PM - Closing words of thanks

Guest speakers :
Vincent Guimont-Hébert, Eng., MBA, EMBA, Department Head, Environment and Sustainable Development

Guillaume Saulnier, Eng., PMP, Senior Project Coordinator, Projets Champlain
Conference Description
The management of a bridge at the end of its useful life always poses significant challenges. To ensure the safety and security of the old structure until the new Samuel de Champlain Bridge was completed, the infrastructure management agency Les Ponts Jacques-Cartier et Champlain Incorporée (PJCCI) worked with experts to meet the challenge, demonstrating know-how and innovation. It was in that same spirit that PJCCI began the deconstruction project. In addition to focusing on innovation, the deconstruction is being carried out in a manner that creates numerous beneficial aspects in line with the principles of sustainable development.
You are not available at this time.
Register anyway, we will send you the recording once the webinar is over! The event link will be forwarded to those registered before the event.
Trainings and Conferences PARTNER



DID YOU KNOW?
This activity could be recognized for your continuing education. All you have to do is ask for a certificate of attendance at the end of the activity and submit it to the concerned organization for recognition. Please contact your professional order to validate if the proposed activity is accepted.
**Given the circumstances surrounding the COVID-19 virus, and our physical absence from the BOMA Quebec office, please note that only payments made by credit card will be accepted. Our priority is to rapidly confirm your registration and to ensure your participation in BOMA activities.
* Can't be paid with ticket